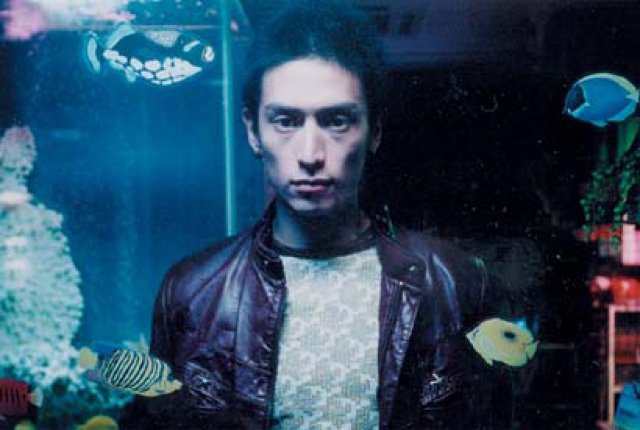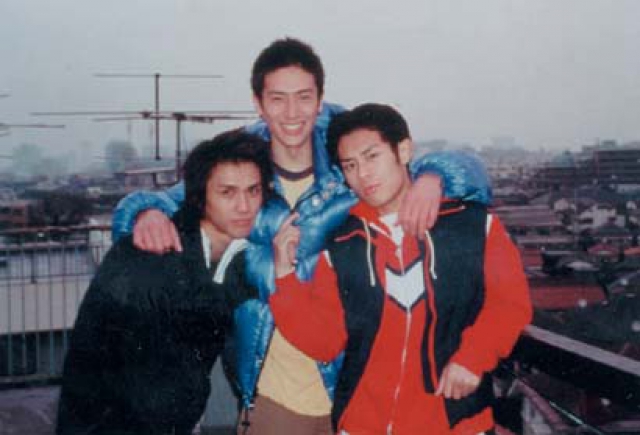 Release Date

July, 26th, 2003
Running Time

108 min
Genre
Color

Color
Screening Format

35mm
[ Directed by ]
[ Produced by ]
[ Cast ]
[ Staff ]
[ Production Company ]
TV MAN UNION
[ Story ]
Iseya Yusuke, who has flourished as a model and actor, makes his directorial debut with Kakuto, with internationally acclaimed filmmaker Kore-eda Hirokazu (Maboroshi, After Life) playing the role of producer for the first time.
Ryo (Iseya Yusuke) is celebrating his upcoming 21st birthday with university pal, Makoto, who's just been dumped by his girlfriend, and childhood friend, Naoshi, who works in his father's auto body shop. Bored of drinking, they decide to visit a yakuza Ryo knows to score some drugs. On the way home, he carelessly loses them. He goes back to the yakuza's house and runs into the cops, who've been staking out the apartment. Already high on LSD, Ryo desperately runs through the night to an uncertain fate.
The title "Kakuto" has the double-meaning of "awakening person" and "awakening city".
[ Contact (International) ]
TV MAN UNION, INC. (Japan)
Cosmos Aoyama 5-53-67 Jingumae Shibuya-ku, Tokyo, 150-0001
Attn: WATANABE Makoto, OTAGAKI Yuriko
tel: +81 3 6418 8700
fax: +81 3 6418 8747
E-mail: union_film@tvu.co.jp , jigyo_suishin@tvu.co.jp