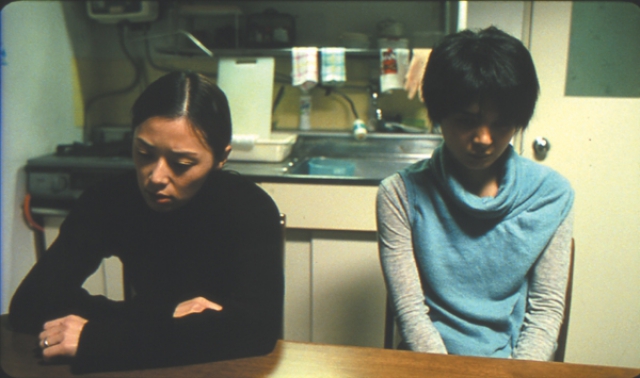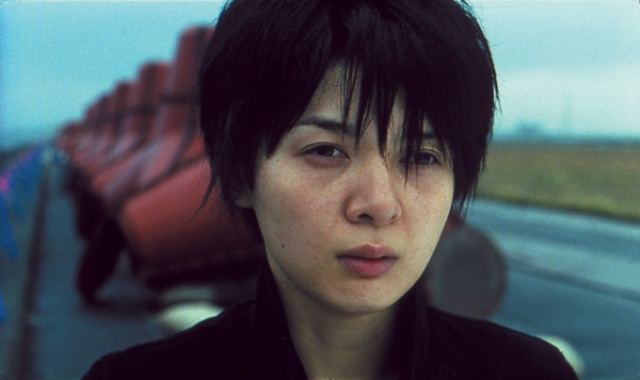 Release Date

June, 3rd, 2006
Running Time

82 min
Genre
Color

Color
Screening Format

35mm
[ Directed by ]
[ Produced by ]
[ Cast ]
[ Staff ]
[ Production Company ]
Monkey Town Productions
[ Story ]
One day, Yuko (Urabe Fusako) is laid off from her part-time job. Yuko has been under heavy criticism from the public as she had previously been taken hostage by an armed group while she was working as a volunteer in a country at war in the Middle East. Although she was later released and returned to Japan, her self-responsibility has been questioned.
Yuko's father (Tanaka Ryuzo) is also forced to resign from a factory where he worked for 30 years. The factory claims that it is inundated with telephone calls criticizing Yuko's action and that their business is being hindered. The father starts drinking heavily even during the day, and later kills himself. Yuko's mother-in-law cannot contain herself any longer, and takes out her feelings on Yuko after the funeral. Yuko decides to return to the Middle East. She fills her suitcase with snacks for children who are living under war time conditions, and steps out of her house. It is her break from Japanese society.
Directed by Kobayashi Masahiro of Noir (Koroshi) and Man Walking on Snow (Aruku, hito). This film was inspired by the real hostage situation that took place in Iraq in 2004 involving Japanese citizens. It was entered into the 58th Cannes International Film Festival Competition.
[ Film Festivals, Awards ]
2005 Cannes Film Festival, Competition
2005 Filmfest Hamburg
2005 Vancouver International Film festival
2005 Oslo Film From the South Festival
2005 Viennale International Film Festival
2005 Tokyo Filmex, Grand Prize
2005 New Delhi International Film Festival
2005 Bratislava International Film Festival
2006 Palm Springs International Film Festival
2006 Fajr International Film festival, Special July Prize
2006 Black Movie Film Festival
2006 New York Lincoln Center-Comment Selects
2006 FICCO
2006 NY BAM Cinemateque
2006 Singapore International Film Festival
2006 San Francisco International Film Festival
[ Contact (International) ]
MONKEY TOWN PRODUCTIONS
Rep: KOBAYASHI Masahiro
Attn: KOBAYASHI Naoko
E-mail: sarumachi@monkeytownproductions.com
http://www.monkeytownproductions.com