Eli, Eli, Lema Sabachthani ?
Eli, Eli, Lema Sabachthani ?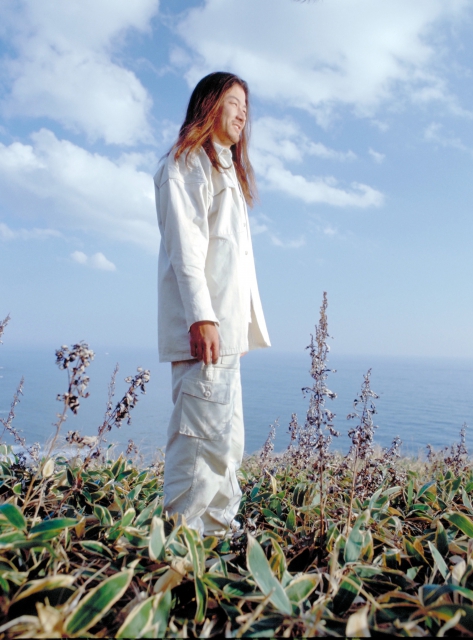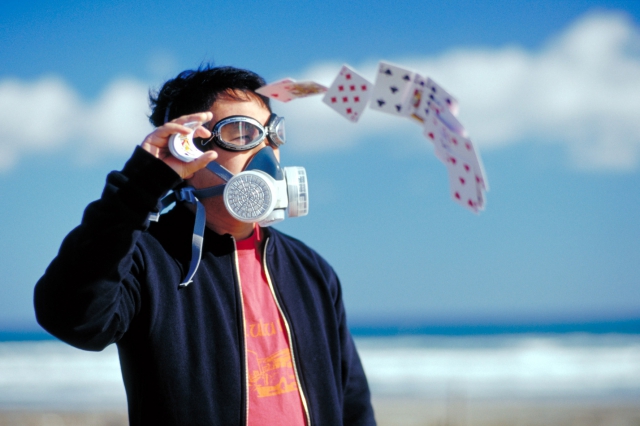 Release Date

January, 28th, 2006
Running Time

107 min
Color

Color
Screening Format

35mm
[ Directed by ]
[ Produced by ]
[ Cast ]
[ Staff ]
[ Production Company ]
TOKYO FM, VAP, Rumble Fish
[ Story ]
The year is 2015. Japan is in the grip of a deadly virus, and the country is filled with fear and desperation. Once infected, the victim invariably dies by committing suicide. The media calls this plague the "Lemming Syndrome". The only way to contain the onset of this disease is to listen to the "sound" performed by certain musicians. Miyagi (Tsutsui Yasutaka) locates the musicians, Mizui (Asano Tadanobu) and Asuhara (Nakahara Masaya), in order to save the life of Hana (Miyazaki Aoi), his grandchild.
The two musicians have been living peacefully, collecting various sounds such as wind and waves, and making music. They are reluctant to agree to Miyagi's request, but Mizui makes up his mind when Asuhara commits suicide.
Under the blue sky, Mizui performs the "sound". Hana listens to it with her eyes covered with a piece of cloth. The "sound" echoes through the expanse of sky and earth, embracing Hana.
The film was entered into the Cannes International Film Festival 2005 (Un Certain Regard); directed by Aoyama Shinji, and produced by Sento Takenori, pulling together the staff from Eureka.
[ Official Site ]
http://www.vap.co.jp/elieli/top.htm
[ Film Festivals, Awards ]
Cannes International Film Festival 2005 Un Certain Regard
[ Contact (International) ]
For further contact details, please contact UNIJAPAN -> [ Contact ]