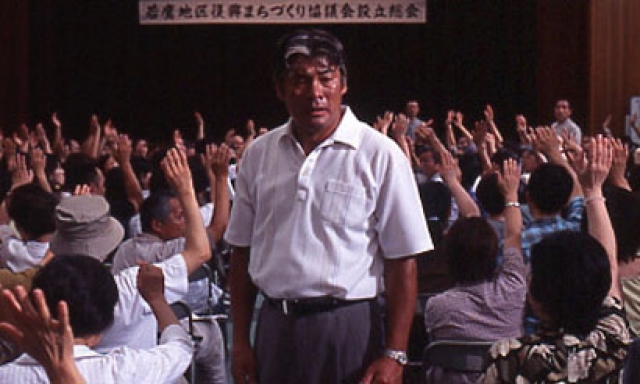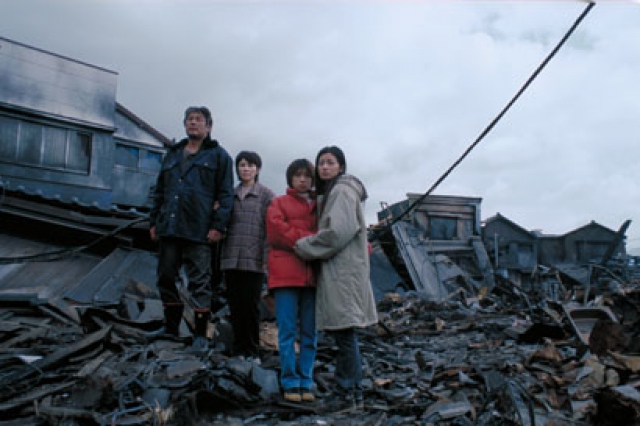 Release Date

November, 25th, 2006
Running Time

125 min
Color

Color
Screening Format

35mm
[ Directed by ]
[ Produced by ]
[ Cast ]
[ Staff ]
[ Production Company ]
Rumble Fish, VAP, TOKYO FM, NHK ENTERPRISES, Digital Convergence
[ Story ]
The Great Hanshin Earthquake struck the Kansai region (western Japan) early morning on January 17, 1995. This story is based on the real life of Furuichi Tadao, who experienced the earthquake and contributed to the reconstruction of the town while aspiring to become a professional golfer. The disaster scenes which last for 40 minutes are created at a total cost of 1.5 billion yen, realistically recreating the cityscape at that time.
An enormous earthquake struck a wide area of the Kansai region. Furuichi Tadao (Akai Hidekazu), who runs a camera shop in the shopping promenade in Takatori, Kobe City, is also hit and loses everything overnight, including his house, friends, and assets. Being a member of a local volunteer fire company, Furuichi devotes himself in the reconstruction of the town, and at the same time, he aspires to become a professional golfer. The town's residents are encouraged by Furuichi's challenge. Vitality slowly returns to the town where laughter has long gone. Furuichi, shouldering the expectations of the residents, passes his professional golf test in style.
The main character of the story, Furuichi Tadao, passed the Japan Professional Golfers' Association's certified professional test at the record age of 59 years and 11 months.
[ Contact (International) ]
For further contact details, please contact UNIJAPAN -> [ Contact ]