Ashita no Kioku
MEMORIES OF TOMORROW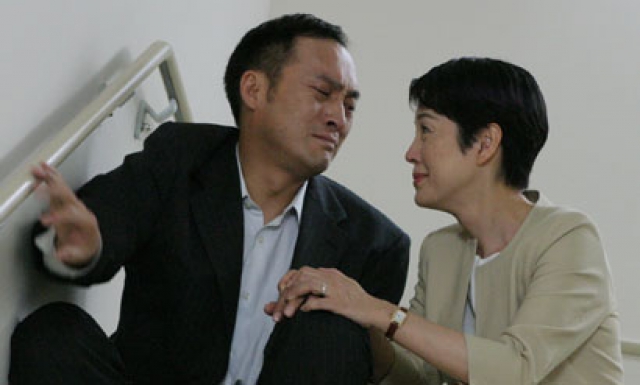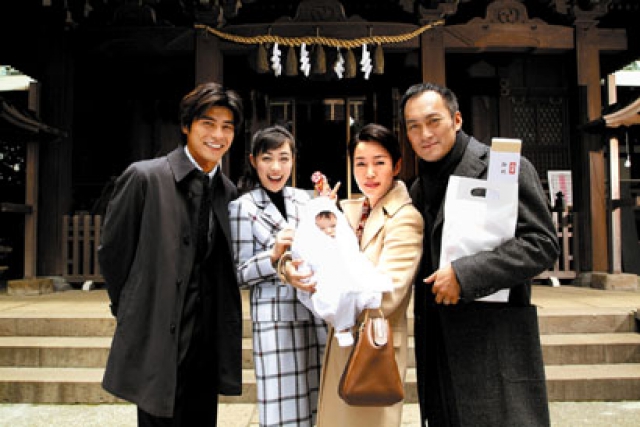 Release Date

May, 13th, 2006
Running Time

122 min
Genre
Color

Color
Screening Format

35mm
[ Directed by ]
[ Produced by ]
[ Cast ]
[ Staff ]
[ Production Company ]
MEMORIES OF TOMORROW Production Committee
[ Story ]
50-year-old Saeki Masayuki (Watanabe Ken) works for an advertising agency. He has a happy and peaceful family, and his only daughter is just about to get married. While he is leading a full life, juvenile Alzheimer disease strikes him out of the blue.
Saeki is plunged into the depths of despair, but starts fighting the illness, supported by his wife (Higuchi Kanako) who is committed to care for him. He writes down everything in a memo in an attempt to keep hold of his memories which are slipping away. However, he gets lost on a familiar route, forgets a meeting with a business partner, and he has no choice but to resign from his work. A few summers later, he has lost most of his memory, but the affection between the couple remains.
Based on Ogiwara Hiroshi's bestseller, which received the 18th Yamamoto Shugoro Award and the 2005 Honya Taisho (Bookstores Award) second prize. The actor Watanabe Ken, who is known for his work in The Last Samurai, Memoirs of a Geisha and Letters from Iwo Jima, was so impressed with the original work that he proposed to make a movie. He participated in the production for the first time as an executive producer.
[ Contact (International) ]
TOEI COMPANY, LTD.
International Sales & Acquisitions
3-2-17 Ginza, Chuo-ku, Tokyo 104-8108
tel: +81 3 3535 7621
fax: +81 3 3535 7622
E-mail: international@toei.co.jp
http://www.toei.co.jp/en