Eiga Precure all stars minna de utau kiseki no maho
Pretty Cure All Stars: Sing Together♪ Miracle Magic!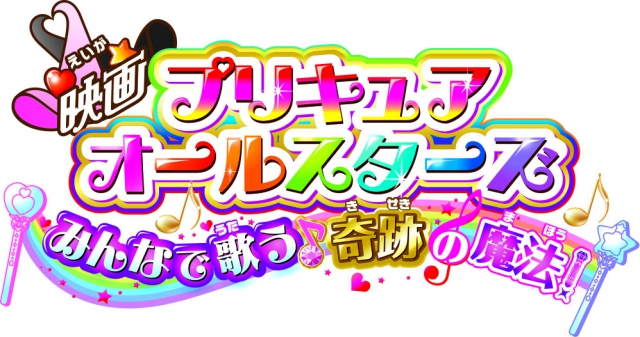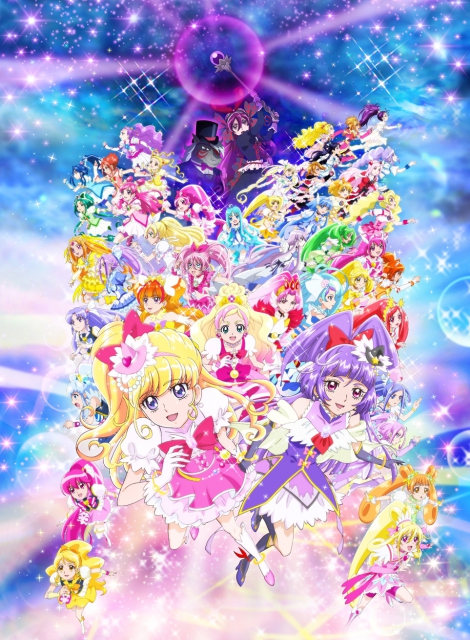 Release Date

March, 19th, 2016
Running Time

70 min
Genre
Color

Color
Screening Format

DCP
[ Directed by ]
[ Produced by ]
[ Cast ]
[ Staff ]
[ Production Company ]
TOEI ANIMATION, TOEI, BANDAI, ADK, ABC, Marvelous, Kinoshita Group
[ Distributor (Japan) ]
TOEI
[ Story ]
Twentieth feature film in the Pretty Cure series. Produced as the first-ever authentic musical in the series with composer and lyricist Mori Yukinojo in charge of music production.
Mirai (voice: Takahashi Rie) and Riko (voice: Horie Yui) visit a town for the first time. However, they get separated by witch Sorciere (voice: Niizuma Seiko) and her servant Torauuma (voice: Yamamoto Koji), who are after "Pretty Cure tears." Pretty Cure girls from over the years unite to keep the witches from executing their magic.
[ Official Site ]
http://www.precure-allstars.com
[ Contact (International) ]
Toei Animation Co., Ltd.
Licensing Department International Team
5F, Nakano Central Park East, 4-10-1Nakano, Nakano-ku, Tokyo 164-0001
tel: +81 3 5318 0640
fax: +81 3 5318 0642
E-mail: international@toei-anim.co.jp
http://corp.toei-anim.co.jp/en