Kaizoku to yobareta otoko
Fueled: The Man They Called "Pirate"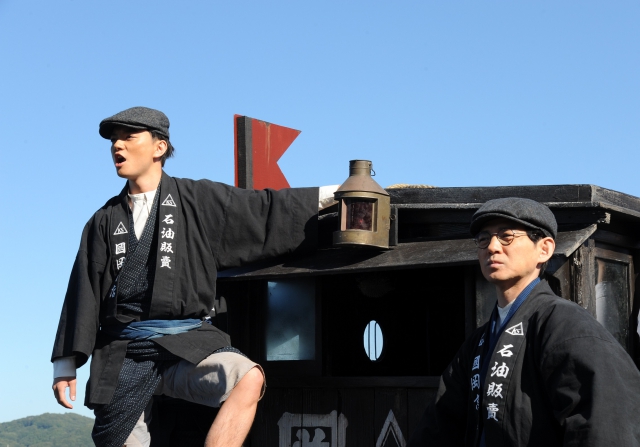 Release Date

December, 10th, 2016
Running Time

145 min
Genre
Color

Color
Screening Format

DCP
Screening Format with Subtitles

English (HDCAM)
[ Directed by ]
[ Cast ]
[ Staff ]
[ Production Company ]
Fueled: The Man They Called "Pirate" Film Partners
[ Distributor (Japan) ]
TOHO
[ Production Studio ]
ROBOT
[ Story ]
A film directed by Yamazaki Takashi, who has created many touching dramas including The Eternal Zero and the "ALWAYSSunset on Third Street-" series.
During the Meiji Era, when coal was the main source of energy, Kunioka Tetsuzo (Okada Junichi) foresees the future of oil and rides out into the oil business from the Moji ward of Kita-Kyushu. Various challenges always stand in Tetsuzo's way, but no matter how hopeless the situation, he never gives up. He paves a new road through his unconventional ideas, eccentric actions, and most of all, his caring heart for his men.
[ Official Site ]
[ Contact (International) ]
NIPPON TELEVISION NETWORK CORPORATION
Film Business Department
1-6-1 Higashi-Shimbashi, Minato-ku, Tokyo 105-7444
tel: +81 3 6215 1111
http://www.ntv.co.jp/english