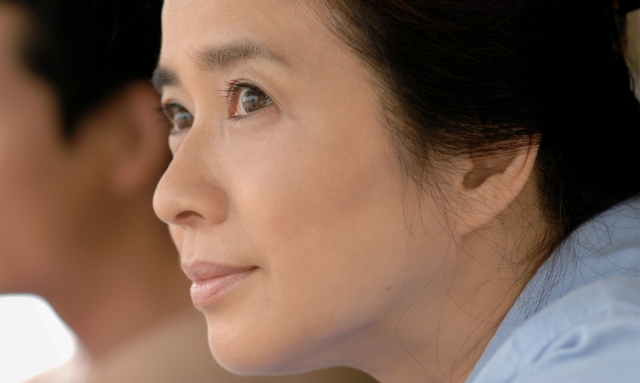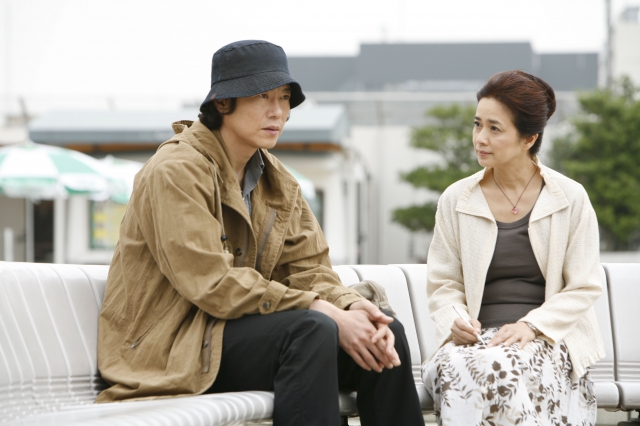 Release Date

January, 27th, 2007
Running Time

125 min
Color

Color
Screening Format

35mm
Sound Processing

Dolby SR
[ Directed by ]
[ Produced by ]
[ Cast ]
[ Staff ]
[ Production Company ]
CINE QUA NON, Happinet, ABC
[ Story ]
The peaceful days of Toshiko (Fubuki Jun) with her retired husband takes a sharp turn when he dies suddenly from a heart attack. After the funeral, a telephone call to his mobile phone reveals his affair. Furthermore, their eldest son (Tanaka Tetsushi) suddenly shows up after eight years demanding inheritance and wanting to live in the same house. Toshiko feels a deep sense of loss for the first time in her life, and rough times of life fall upon her.
Despite being unsettled by challenges that have befallen her, Toshiko, who has so far been an ordinary housewife, gradually awakens to a sense of independence. She has a relationship with her late husband's friends, loses patience with her family and briefly runs away from home to a motel, forcefully asks a cinema projectionist to take her on as an apprentice, and so on. Toshiko is taking a forward-looking approach to life which lies ahead of her.
Based on a novel of the same title by Kirino Natsuo, whose "OUT" was nominated for the Edgar award (Best Novel) in the U.S. Directed by Sakamoto Junji of Face (Kao), KT and Aegis (Bokoku no Aegis). Entered into the Competition section at the Tokyo International Film Festival in 2007.
[ Film Festivals, Awards ]
Tokyo International Film Festival 2006
[ Contact (International) ]
J CINE QUANON, Inc.
8F 2nd Akiyama Bldg., 3-6-2 Toranomon, Minato-ku, Tokyo 105-0001
Rep: CHUNG Kwang Jin
tel: +81 3 5408 6176
fax: +81 3 5408 6074
http://www.j-cqn.co.jp