Matsugane Ransha Jiken
The Matsugane Potshot Affair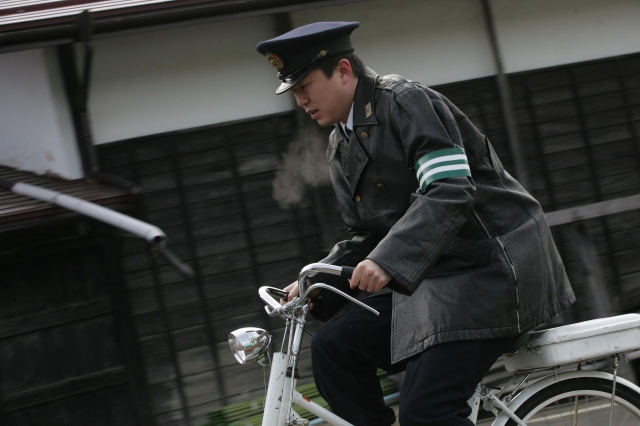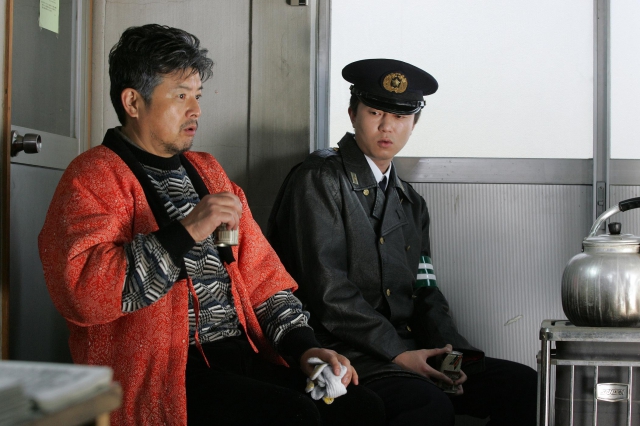 Release Date

February, 24th, 2007
Running Time

112 min
Color

Color
Screening Format

35mm
Sound Processing

Dolby SR
[ Directed by ]
[ Produced by ]
[ Cast ]
[ Staff ]
[ Production Company ]
SIGLO, Bitters End, VAP
[ Story ]
A black comedy depicting a fiasco at a country town in the early 1990s, a conflict between twin brothers, and the human events that surround the brothers.
In a quiet town of Matsugane where nothing happens, Kotaro (Arai Hirofumi), a son of the dairy farming Suzuki family, is a policeman. His twin brother, Hikaru (Yamanaka Takashi), half-heartedly helps the family business. One day, a couple, Nishioka (Kimura Yuichi) and Miyuki (Kawagoe Miwa), comes to Matsugane, causing a subtle disturbance to the balance in the town. Hikaru causes a hit-and-run accident involving Miyuki, and is blackmailed by Nishioka. Hikaru's father (Miura Tomokazu), who ran away from home, makes Haruko, a daughter of a barber in the neighborhood, pregnant. Peace gradually returns to Matsugane in the spring, when Haruko gives birth safely, grandfather's death brings father home, and Kotaro is busy getting rid of mice as they appear at the police station from time to time. Then suddenly out of the blue, five gun shots ring out in Matsugane.
Starring Arai Hirofumi of The Whispering of the Gods(Germanium no Yoru). Directed by Yamashita Nobuhiro of No One's Ark(Baka no Hakobune) and Ramblers(Rializumu no Yado). Entered in the Competition section at the Tokyo International Film Festival in 2007.
[ Official Site ]
http://www.bitters.co.jp/matsugane
[ Premiere ]
World Premiere: Tokyo International Film Festival 2006
[ Contact (International) ]
Bitters End, Inc.
2F, 3-26-10 Shibuya, Shibuya-ku, Tokyo 150-0002
Rep: SADAI Yuji
tel: +81 3 5774 0210
fax: +81 3 5774 0265
E-mail: international@bitters.co.jp
http://www.bitters.co.jp