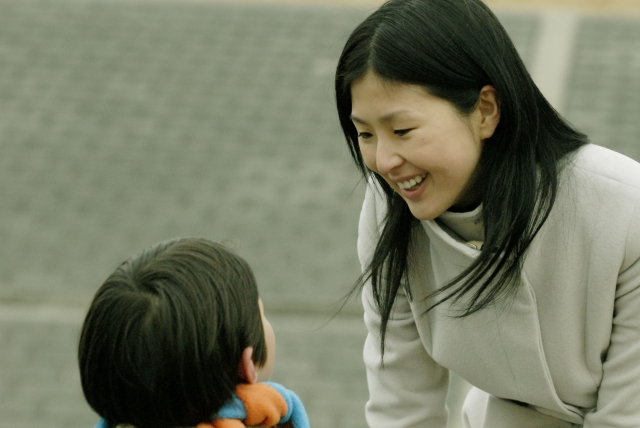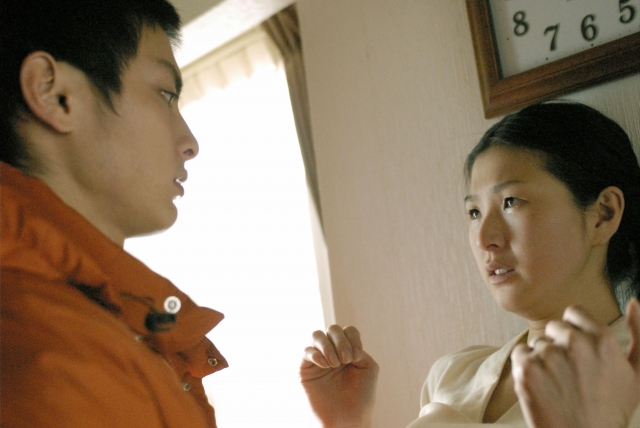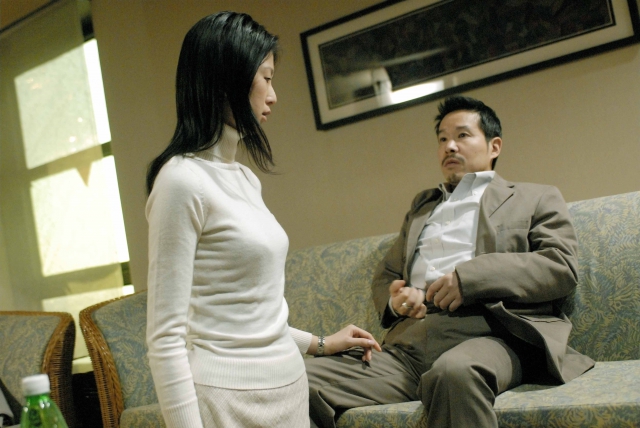 Release Date

September, 15th, 2007
Running Time

110 min
Color

Color
Screening Format

35mm
Sound Processing

Dolby SR
[ Directed by ]
[ Produced by ]
[ Cast ]
[ Staff ]
[ Production Company ]
ZAK
[ Story ]
Hiroki Ryuichi of Vibrator and It's Only Talk (Yawarakai Seikatsu) made this film based on Hase Seisyu's "M", a collection of novelettes. Complex human psychology is voluptuously portrayed, with three men and an ordinary housewife who is threatened by gangsters and finds pleasure while being corrupted.
Satoko (Miwon), who has not had sex with her husband for some time, is forced into prostitution by Tawara (Taguchi Tomorowo), whom she became acquainted with on an internet dating site. Hideyuki, (Omori Nao), Satoko's husband, finds Satoko's nude photograph in a CD-ROM that his work colleague gave to him, but he is unable to confirm this fact. Minoru (Koura Kengo), a newspaper delivery man, attempts to save Satoko as she reminds him of his mother who abandoned him, but Satoko fails to see his concern. Satoko is sexually awakened for the first time by being forced into prostitution.
Winner of the Special Award in the Japanese Eyes section at the Tokyo International Film Festival in 2006. The film has been screened at various film festivals around the world, including the Rotterdam International Film Festival in 2007.
[ Official Site ]
[ Premiere ]
World Premiere: Tokyo International Film Festival 2006
[ Film Festivals, Awards ]
Tokyo International Film Festival 2006 "Japanese Eyes" Special Award (Kengo KORA)
International Film Festival Rotterdam 2007
NatFilm Festival 2007
Singapore International Film Festival 2007
Puchon International Fantastic Film Festival 2007
Raindance Film Festival 2007
Barcelona Asian Film Festival 2007
9th OSIAN's Cinefan 2007
[ Contact (International) ]
For further contact details, please contact UNIJAPAN -> [ Contact ]