born bone boon
born, bone, boon.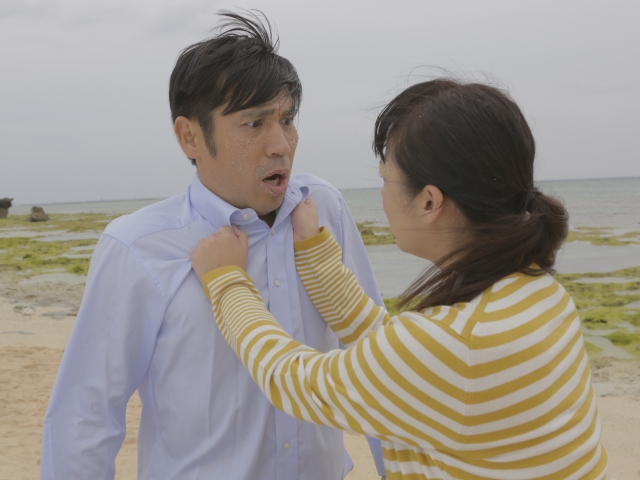 Release Date

June, 9th, 2017
Running Time

25 min
Color

Color
Screening Format

MOV
Screening Format with Subtitles

English (MOV)
[ Directed by ]
[ Produced by ]
[ Cast ]
[ Production Company ]
Okinawa
[ Distributor (Japan) ]
Pacific Voice
[ Production Studio ]
KATSU-do
[ Story ]
Short comedy inspired by the "senkotsu" ceremony that involves washing the bones of the deceased. Family members who have lost touch with each other reconnect after coming face-to-face with their true selves. Directed by Gori, the TV personality and actor who directed Furimun of the South Island.
Hitoshi (Gori) returns from Tokyo to his hometown on Aguni Island to introduce his new wife Yoko (Sato Hitomi) to his family. However, his real reason for coming back is the island's cultural tradition of "senkotsu," or washing the bones of the dead. Yoko is furious and declares that she is returning to Tokyo.
[ Official Site ]
http://www.shortshorts.org/2017
[ Contact (International) ]
Pacific Voice.Inc.
Rep: ISOYAMA Aki
tel: +81 3 5474 8201
E-mail: aki@shortshorts.org
http://www.pacvoice.com/index.php
Information provided by VIPO
[ Licensing contact ]