Itsuka A Train ni Notte
TAKE THE A TRAIN SOMEDAY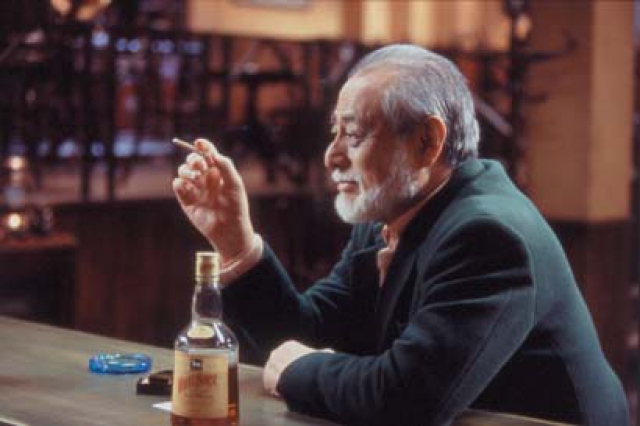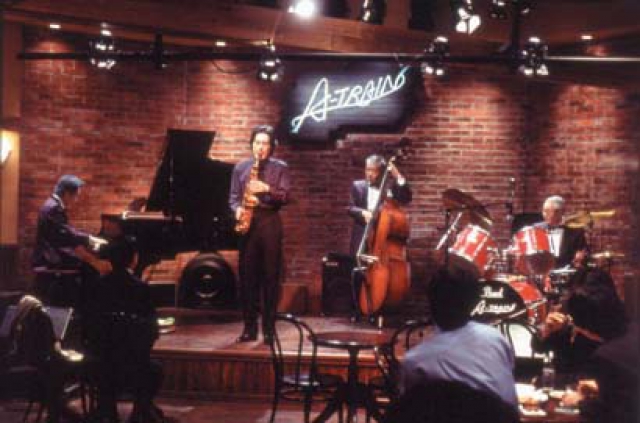 Release Date

December, 20th, 2003
Running Time

103 min
Color

Color
Screening Format

35mm
[ Directed by ]
[ Produced by ]
[ Cast ]
[ Staff ]
[ Production Company ]
AMADEMIO, TOKYO CINEMA CLUB
[ Story ]
This is the remake of 1955's Tasogare Sakaba by Uchida Tomu.
The story focuses on the various characters who gather at the jazz bar "A-Train", which retains the atmosphere of the good old days of the Showa Era. Tonight, too, a regular customer named Umeda Shigeichiro (Tsugawa Masahiko) shows up. The bar is filled with the tones of sax and piano - rehearsal time. Maruyama Kenichi (Kato Daijiro), whose dream is to become a composer, plays at the bar while he lives backstage and studies. Recently, he wonders if he should keep chasing his dream or not. Yuki (Kuriyama Chiaki), who also works at the bar, doesn't know whether she should elope with her boyfriend. Unique characters enter the establishment as the night grows late at "A-Train". At closing time, Kenichi plays his very last show, deciding to quit the bar in order to pursue his aspirations. Yuki, on the other hand, comes back to "A-Train", deciding not to run away with her boyfriend.
Director Araki Toyohisa is the famous lyricist who wrote 'Toki no Nagare ni Mi wo Makase', performed by Teresa Teng. This is the very first film he has directed.
[ Contact (International) ]
For further contact details, please contact UNIJAPAN -> [ Contact ]