The Voice of OBO
Obo no koe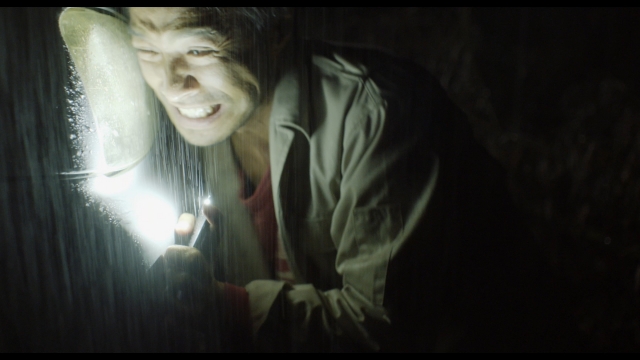 Release Date : October, 20th, 2018
Running Time : 99 min
Genre : Drama , Feature
Color : Color
Screening Format : DCP
Screen Size : -
Sound Processing : -

[ Directed by ] SAITO Takashi
[ Produced by ]
[ Cast ]
[ Staff ]
[ Production Company ]
T-artist, Soul Age
[ Distributor (Japan) ]
T-artist
[ Story ]
A former boxer leads an unsettled life without any purpose as if he gets away from the pain of his shattered dream. One day, Shuta finds his girlfriend is pregnant. Since he takes it as another cross to bear, he decides to leave to go back to his hometown escaping from taking all the responsibility.

He used to be his mother's pride but now he finds his mother regards him as a depraved nuisance. He starts working for delivering gas cylinders in order to make his own living. At the work, he shoulders many gas cylinders which weigh nearly a hundred kilogramme for each every single day. It suffers him as if it gives him another cross to bear. He comes to be unable to stand with the hard work and wants to quit it.

However, when Shuta tries to escape from facing the hardship, two rumors touch his heartstrings. One rumor which sounds like a phony and mysterious is an echoing voice in the dark mountain. It seems that someone who hears the voice will die. One other rumor is that Moriyoshi, one of his current colleague, is a murderer. Those two rumors unexpectedly affect Shuta who is always dishonest with himself.
[ Official Site ]
[ Contact (International) ]
Nikkatsu Corporation International Sales
3-28-12 Hongo, Bunkyo-ku, Tokyo 113-0033
Attn: KAWAI Emico, FURUKAWA Mami, KATO Taku
tel: +81 3 5689 1014
fax: +81 3 5689 1044
E-mail: international@nikkatsu.co.jp
http://intl.nikkatsu.com