Tabisuru danboru
FROM ALL CORNERS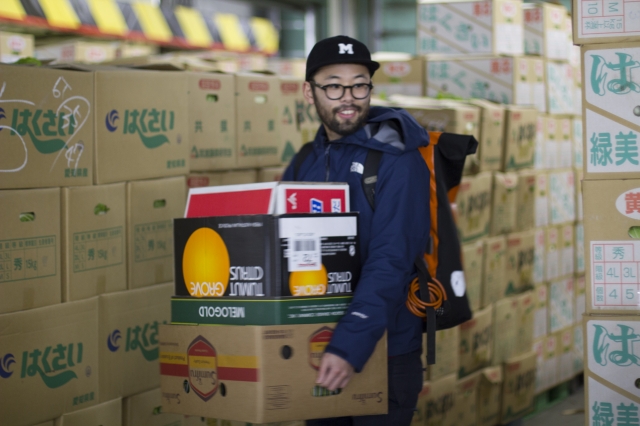 Release Date

December, 7th, 2018
Running Time

91 min
Genre
Color

Color
Screening Format

DCP
[ Directed by ]
[ Produced by ]
[ Cast ]
[ Staff ]
[ Production Company ]
pictures dept.
[ Distributor (Japan) ]
pictures dept.
[ Story ]
Los Angeles based video director Okajima Ryusuke directs his first feature-length documentary about "cardboard artist" Shimazu Fuyuki who creates wallets from cardboard boxes discarded on the street or in front of stores.
Calling himself "the cardboard picker", Shimazu has gone around the world collecting cardboard from 30 countries for eight years since 2009. From there he designs and adds functionality to the cardboard wallets he creates. Through Shimazu's creative activities, the film looks at the move from recycling to "upcycling".
[ Official Site ]
[ Contact (International) ]
pictures dept. co. ltd.
5-15-12, Zaimokuza, Kamakura-shi, Kanagawa 248-0013
Rep: SHIOMAKI Yuko
Attn: SHIOMAKI Yuko
tel: +81 80 1246 5869
E-mail: picturesdept@picturesdept.com
http://www.picturesdept.com