Turquoise no sora no shita de
Turquoise Skies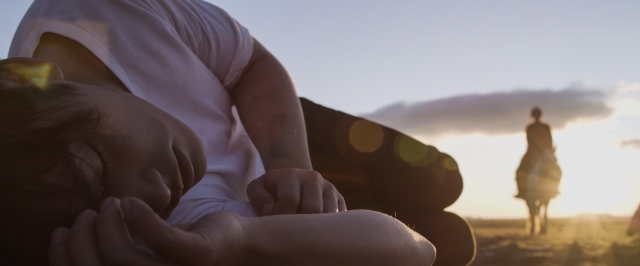 Release Date

2020
Running Time

100 min
Color

Color
Screening Format

DCP
Screen Size

Cinema Scope(1:2.39)
[ Directed by ]
[ Produced by ]
[ Cast ]
[ Staff ]
[ Production Company ]
MAGNETIZE, IFI PRODUCTIONS
[ Story ]
Takeshi, a rich and spoiled young Japanese man with no direction in life, is sent by his grandfather, a business mogul, on a quest to the steppes of Outer Mongolia in search of his long-lost daughter.
Guided by Amaraa, a Mongolian horse thief, the mismatched duo embark on a surreal adventure into the saturated colors of the endless countryside. This road trip of surprising encounters and experiences becomes a rite of passage for Takeshi, as he discovers a way of life never before imagined.
When Amaraa is arrested by the police, Takeshi is forced to leave his past self behind and fend for himself, guiding him towards his lost relative, a new identity, and a true sense of freedom.
[ Contact (International) ]
SDP, Inc.
International Business Section (Asia)
3F Takeda Daini Bldg., 2-3-3 Ebisunishi, Shibuya-ku, Tokyo 150-0021
Rep: HOSONO Yoshiro
Attn: TSENG Fong-Yi
tel: +81 3 5459 7171
fax: +81 3 3477 1577
E-mail: movie@stardustpictures.co.jp
http://www.stardustpictures.co.jp