Human lost Ningen shikkaku
HUMAN LOST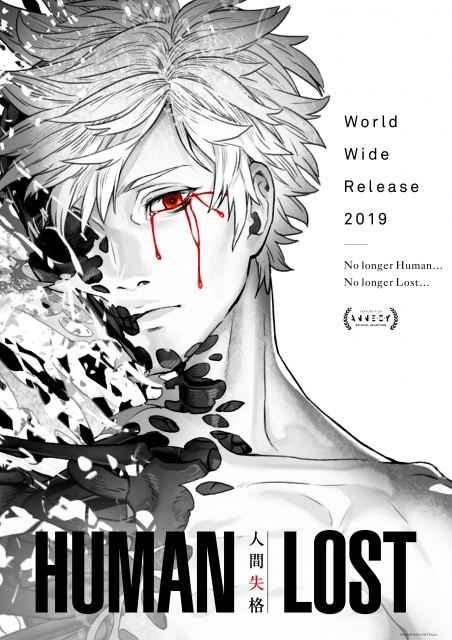 Release Date

2019
Running Time

110 min
Genre
Color

-
Screening Format

-
[ Directed by ]
[ Produced by ]
[ Cast ]
[ Staff ]
[ Production Company ]
[ Production Studio ]
Polygon Pictures
[ Story ]
Tokyo, 2036: a revolution in medical treatment has conquered death...
By means of internal nanomachines, and the "Shell System" whose network controls them, human beings are guaranteed a 120-year lifespan, free from illness.
The disparity between those who can afford the luxury of prolonged life and those who cannot create the "Human Lost" phenomenon, in which people disconnected from the Shell Network become malformed un-humans!
Yozo Oba lives an idle, hedonistic and lonely life. Troubled by strange dreams and gnawing sense of unease he flippantly decides to join his friend, Masao Horiki and his biker gang on an ill-fated incursion into "The Inside" – where the privileged class live. The explosive encounter triggers a chain of events that lead Yozo on a journey of terrifying discovery and deadly encounters with "The Lost Ones" that will transform him forever.
[ Film Festivals, Awards ]
2019 Annecy International Animation Film Festival, Screening Events
[ Contact (International) ]