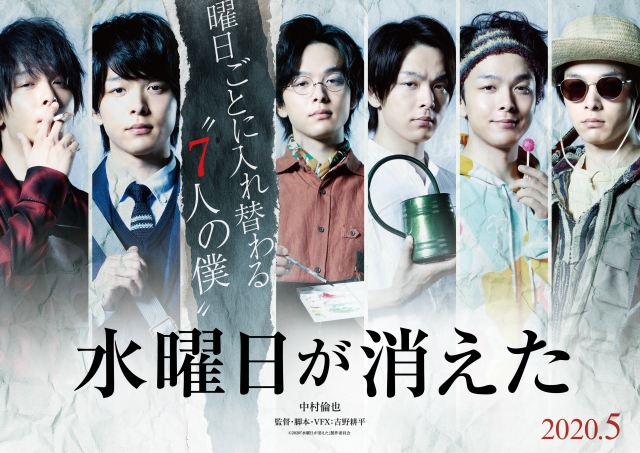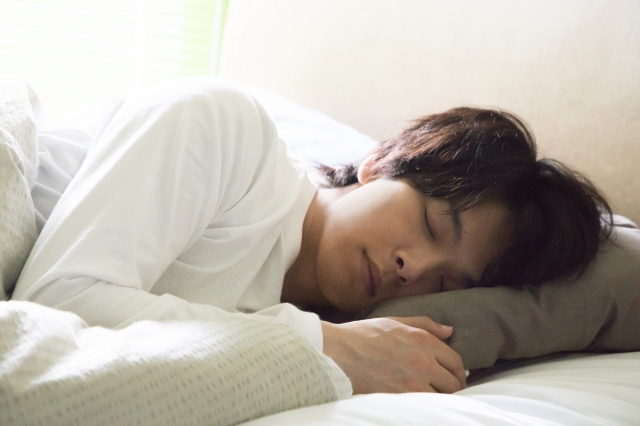 Release Date

June, 19th, 2020
Running Time

104 min
Genre
Color

Color
Screening Format

-
[ Directed by ]
[ Produced by ]
[ Cast ]
[ Staff ]
[ Production Company ]
"Gone Wednesday" Film Partners
[ Distributor (Japan) ]
NIKKATSU
[ Story ]
One morning, my Tuesday self awoke to find a strange woman beside me. My Monday self had taken her home. "Not again," I sighed. My home is slightly unusual. There are seven desks, seven toothbrushes, and seven closets, even though I live alone. Each of my seven selves live on their own day of the week, sharing the same body. I've been like this ever since I was in a car accident as a boy. I have to record my activities every day, and leave messages to my other selves. That's how all of us, with our own personalities, manage to live in harmony.
Tuesday is the most dull and boring of the seven. The others make him do all the housework. The library is closed on Tuesdays, so he can't even enjoy his hobby, reading. His only visitor, former classmate Ichinose, knows about his condition and always says "You should care about your roommates." Tuesday is the one who has to see Dr. Ando every week, with no hope of a cure. When his tedious day is over, he goes to bed, waking up a week later.
One morning, however, everything is different. A TV show he's never seen, and in the street, music he's never heard before. His Wednesday self is missing. Tuesday doesn't know why, but as it's Wednesday, he can go to the library at last, and sets off in high spirits. Mizuno, a librarian, tells him he seems different today. Tuesday falls for her, and desperately pretends to be Wednesday, whose relationship with Mizuno is a mystery to him. Ichinose realizes the truth, and helps him to get a date with Mizuno.
Tuesday is overjoyed to be able to do ordinary things like an ordinary person. Going out at night, watching a movie with a midnight snack. Just experiencing two days in a row makes him feel he's living a full life. His only concern is his unexplained dizzy spells.
The following Wednesday, Tuesday goes on his date with Mizuno. They soon become intimate, but this is cut short when Tuesday slips in and out of consciousness. Tuesday gets scared, and runs away from Mizuno. Something strange is happening to him, and also at his home. His other selves seem to have stopped their activities. When he tries to phone the hospital, his consciousness starts to slip away. Is Tuesday disappearing too?
[ Official Site ]
[ Contact (International) ]
Nikkatsu Corporation
International Sales
3-28-12 Hongo, Bunkyo-ku, Tokyo 113-0033
Attn: KAWAI Emico, FURUKAWA Mami, KATO Taku, SUNG Tzwei
tel: +81 3 5689 1014
fax: +81 3 5689 1044
E-mail: international@nikkatsu.co.jp
https://intl.nikkatsu.com