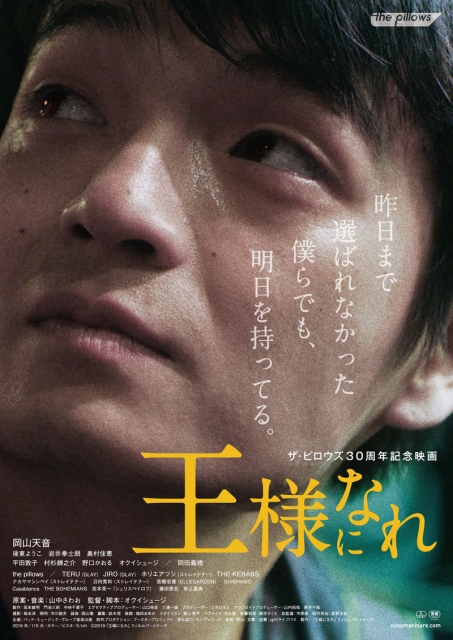 Release Date

September, 13th, 2019
Running Time

115 min
Color

Color
Screening Format

-
[ Directed by ]
[ Cast ]
[ Staff ]
[ Story ]
Yusuke's dream is to become a photographer but he was standing on the edge of a cliff.
The reality is too harsh to fulfill his dream and he was working at his uncle's ramen shop.
One day, Yusuke meets Yukari at the ramen shop and gradually get attracted to her.
Yusuke becomes an apprentice of a famous photographer, Rui Abukawa, hoping to shoot rock shows like him.
However, a various emotions arise, such as jealousy towards his successful classmate, dissatisfaction towards his circumstance, frustration with his evaluation, miscommunications with a woman he likes…and he hits a wall again.
A feeling of loneliness, hopelessness…but in the end, will Yusuke finally finds a light?
[ Contact (International) ]
KING RECORD CO., LTD.
Visual Contents Production Division
1-2-3 Otowa, Bunkyo-ku, Tokyo 112-0013
Attn: UCHIDA Akiko
tel: +81 3 3945 2181
fax: +81 3 3945 2723
E-mail: akiko-uchida@kingrecords.co.jp , info@king-films.jp
http://www.kingrecords.co.jp