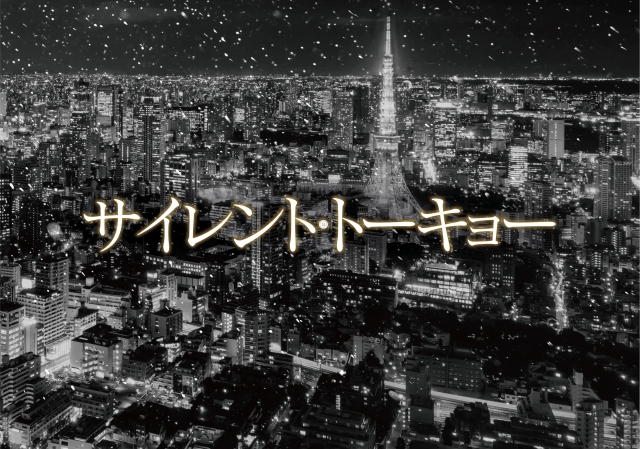 Release Date

Dec 2020
Running Time

TBD
Genre
Color

-
Screening Format

-
[ Directed by ]
[ Cast ]
[ Staff ]
[ Story ]
Christmas Eve: a sacred day that comes once a year, enveloping the people of the world in joy and happiness.
On that day, a television station is contacted by an anonymous caller who claims to have planted a bomb in Ebisu in downtown Tokyo. Amid the commotion, a contract employee from the station heads to Ebisu half-dubiously to do a live report, and is framed as the culprit, together with a housewife out shopping. While all this is going on, they are being watched silently by a mysterious man...
Next, a new declaration of an impending crime is posted to a video website.
The next target is the Hachiko Square area in Tokyo's bustling Shibuya district. The video's uploader requests an audience with the prime minister, broadcast live on television.
If this demand is not accepted, a bomb will be detonated at 6 p.m.
Detectives investigate. An IT entrepreneur embarks on a baffling course of action, while two women pursue their interest in him. Thrill-seekers swarm excitedly to Shibuya... The terrorist watches from an unknown location, while various individuals race against time to try to prevent a catastrophe, and others react in delight with little concern for their own safety.
These many conflicting motivations intersect beneath the glittering illuminations of the Shibuya Scramble Crossing.
The time limit is fast approaching. Who is behind this terrifying act? And what is their purpose?
Suddenly, the streets are engulfed in a flash of light. What terrible sight is reflected in the eyes of the people of Tokyo?
This Christmas, there will be no escaping fate...
[ Official Site ]
[ Contact (International) ]
TOEI COMPANY, LTD.
International Sales & Acquisitions
3-2-17 Ginza, Chuo-ku, Tokyo 104-8108
tel: +81 3 3535 7621
fax: +81 3 3535 7622
E-mail: international@toei.co.jp
http://www.toei.co.jp/en