Asu no shokutaku
Tomorrow's Dinner Table (TBD)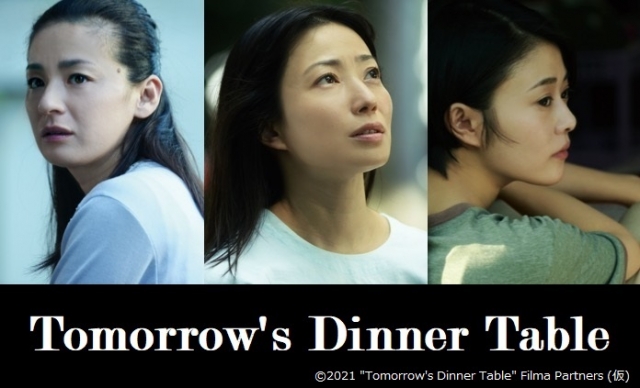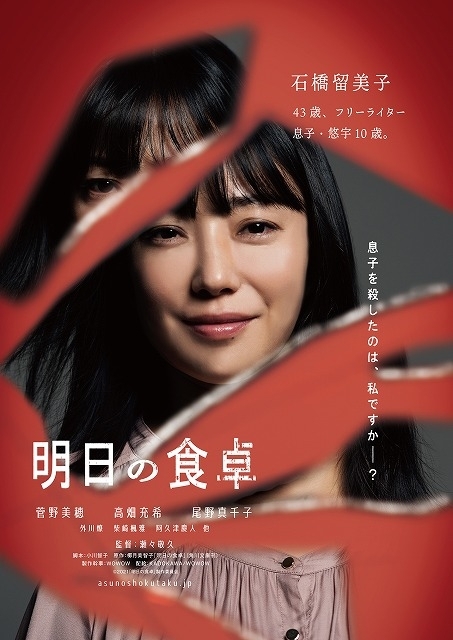 Release Date

2021
Running Time

124 min
Color

Color
Screening Format

-
[ Directed by ]
[ Cast ]
[ Staff ]
[ Story ]
A mother is beating up her son like he is a piece of object. You cannot tell who this mother and son are yet. The son becomes limp. The mother looks satisfied as if she has finished the work. Three different mothers are raising their three sons, who happened to have the same name "Yu ISHIBASHI".
Rumiko ISHIBASHI is a 43-year-old freelance writer living in Kanagawa prefecture. Her husband Yutaka is a freelance photographer. Their son Yu is 8 years old.
Kana ISHIBASHI is a 30-year-old single mother living in Osaka. She is divorced and juggling two part-time jobs. Her son Yu is 8-years-old.
Asumi ISHIBASHI is a 36-year-old housewife living in Shizuoka prefecture. Her husband Taichi is a businessperson working in Tokyo. Their son Yu is 8 years old.
[ Contact (International) ]
KADOKAWA CORPORATION
International Sales, Literature and Movie Group
2-13-3 Fujimi, Chiyoda-ku, Tokyo 102-8177
Rep: MATSUBARA Masaki (President)
Attn: MORI Chiyo
tel: +81 50 1746 1220
E-mail: mori-c@kadokawa.jp
http://www.kadokawa.co.jp