Hachi to Palma no monogatari
A Dog Named Palma (aka: The Story of Akita and Palma)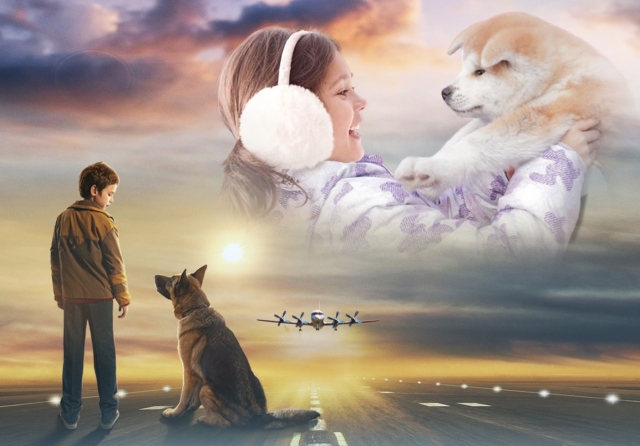 Release Date

May, 28th, 2021
Running Time

110 min
Genre
Color

Color
Screening Format

-
[ Directed by ]
[ Produced by ]
[ Cast ]
[ Staff ]
[ Story ]
The film is inspired by an incredible true story of a shepherd dog named Palma who was inadvertently left in the airport by her owner. She befriends nine-year old Nicholas whose mother dies leaving him with a father he barely knows – a pilot who finds the dog at the airport. It's a story of amazing adventures, true friendship and unconditional love.

1977. Igor Polskiy is travelling abroad with his dog named Palma, but at the very last moment she is not allowed on a plane due to the lack of medical documents. Polskiy has nothing to do but to leave the dog right at the runway, flying off without her. Palma hides at the airport, running up to every single landing Il-18 plane – the one her master left on – hoping he'll return one day.
At the same time, a 9-year-old boy Kolya arrives at the airport. His mother died, and now he has to live with his father, a respected pilot Vyacheslav Lazarev, whom he hadn't ever seen in his life before. Friendship immediately arises between the two lonely souls – Palma and Kolya.
[ Contact (International) ]
KADOKAWA CORPORATION
International Sales, Literature and Movie Group
2-13-3 Fujimi, Chiyoda-ku, Tokyo 102-8177
Rep: NATSUNO Takeshi (President)
Attn: MORI Chiyo
tel: +81 50 1746 1220
E-mail: mori-c@kadokawa.jp
http://www.kadokawa.co.jp