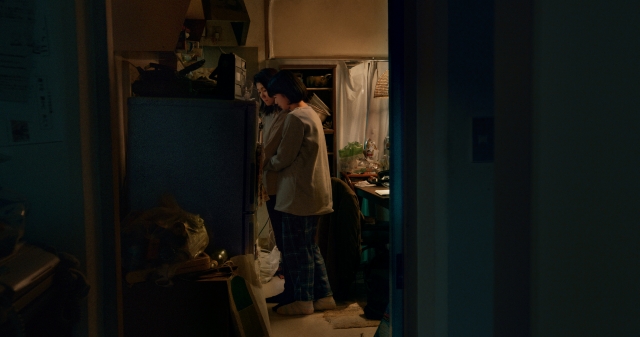 Release Date

September, 17th, 2021
Running Time

152 min
Color

Color
Screening Format

-
[ Directed by ]
[ Produced by ]
[ Cast ]
[ Staff ]
[ Distributor (Japan) ]
Bitters End
[ Story ]
Documentary director Yuko is putting together a piece about bereaved families connected to a bullied schoolgirl's suicide that happened three years earlier.
Determined to shed light on the truth, Yuko's uncompromising nature brings her into conflict with conservative-minded management at her documentary's television network, but she succeeds in getting her interview subjects to emerge from their shells and place their trust in her.
Then Yuko discovers that her father Masashi, who runs a cram school where she also works part-time, has made a grave error of judgment.
The further she gets involved in her work and the mess Masashi has made, the more she finds herself telling lie after lie as she struggles with her conscience. However, her father's transgression gives her a new perspective as the close relative of a "victimizer," which adds depth to her documentary and ironically wins the praise of her producer and the network.
Unexpected developments occur one after another, throwing Yuko's perception of truth and untruth off balance, and forcing her to make life-altering decisions.
[ Official Site ]
[ Contact (International) ]
TOEI COMPANY, LTD.
International Sales & Acquisitions
3-2-17 Ginza, Chuo-ku, Tokyo 104-8108
tel: +81 3 3535 7621
fax: +81 3 3535 7622
E-mail: international@toei.co.jp
http://www.toei.co.jp/en