Joshikosei ni korosaretai
To Be Killed by a High School Girl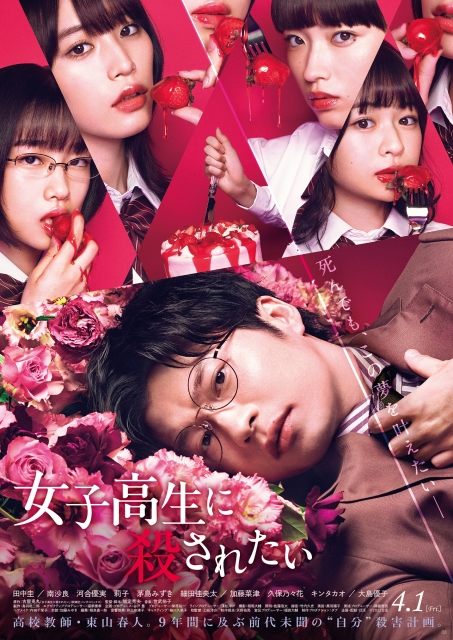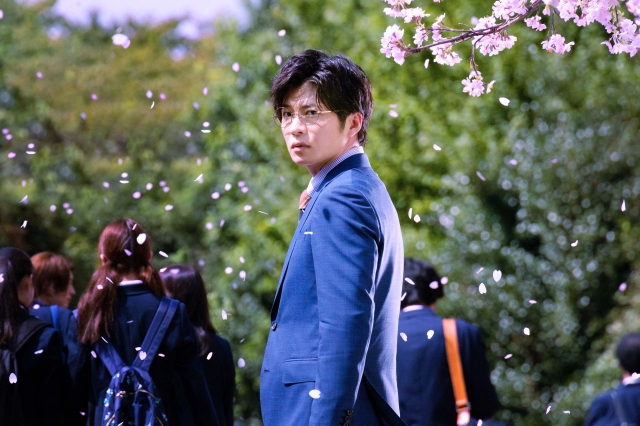 Release Date

April, 1st, 2022
Running Time

110 min
Color

Color
Screening Format

-
[ Directed by ]
[ Cast ]
[ Staff ]
[ Story ]
Haruto Higashiyama (Kei Tanaka) is a 34-year-old Japanese history teacher who combines good looks with an honest and friendly personality.
When he has been assigned to Nitaka High School, a school for advanced students, Haruto immediately attracts the attention of his female students.
But he has a secret that he cannot tell anyone; he wants to be killed by a beautiful high school girl.
Obsessed with such a bizarre desire, Haruto approaches four beautiful girls of different types, Maho (Sara Minami), Aoi (Yuumi Kawai), Kyoko (Riko), and Aika (Mizuki Kayashima), according to the perfect crime scenario he has devised.
Who among the four is the high school girl that Haruto has been longing to be killed by for nine years?
Eventually, on November 8th, the day of the school festival when the class play is to be performed, the curtain opens on a forbidden stage where Haruto's entire life is at stake......
[ Official Site ]
[ Contact (International) ]
Nikkatsu Corporation
International Sales
3-28-12 Hongo, Bunkyo-ku, Tokyo 113-0033
Attn: KAWAI Emico, FURUKAWA Mami, KATO Taku, SUNG Tzwei
tel: +81 3 5689 1014
fax: +81 3 5689 1044
E-mail: international@nikkatsu.co.jp
https://intl.nikkatsu.com