Eiga Yokai share house Hakuba no ojisama ja nainkai
YOUKAI HOUSEMATE IS HE PRINCE CHARMING?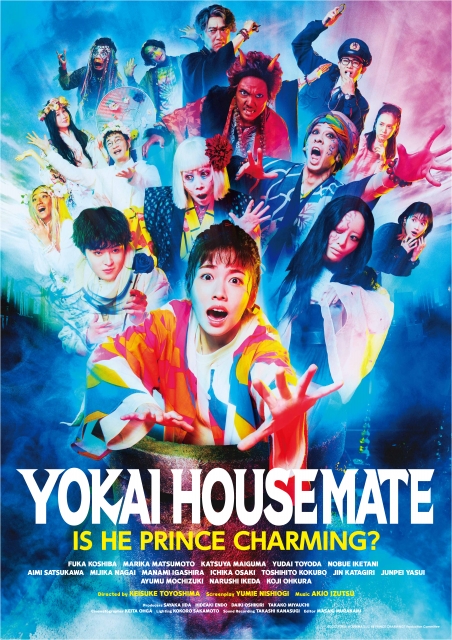 Release Date

June, 17th, 2022
Running Time

TBD
Color

Color
Screening Format

-
[ Directed by ]
[ Cast ]
[ Staff ]
[ Distributor (Japan) ]
TOEI
[ Story ]
A feature version originated from a TV drama, which tied the highest audience rating in the same drama slot and won Galaxy Awards in TV category in 2020, is currently being filmed on a bigger scale! The main character, Mio (Fuka Koshiba), who is deceived by a man, bears a debt. Her tattered body and mind are transfers to "YOUKAI SHARE HOUSE" where ghosts and yo-kai monsters live…! In this exciting horror-comedy, Mio solves various problems with the help of unique yo-kai, showing how to live independently in this present oppressive society.
[ Official Site ]
[ Contact (International) ]
TOEI COMPANY, LTD.
International Sales & Acquisitions
3-2-17 Ginza, Chuo-ku, Tokyo 104-8108
tel: +81 3 3535 7621
fax: +81 3 3535 7622
E-mail: international@toei.co.jp
http://www.toei.co.jp/en