I Love Peace
I LOVE PEACE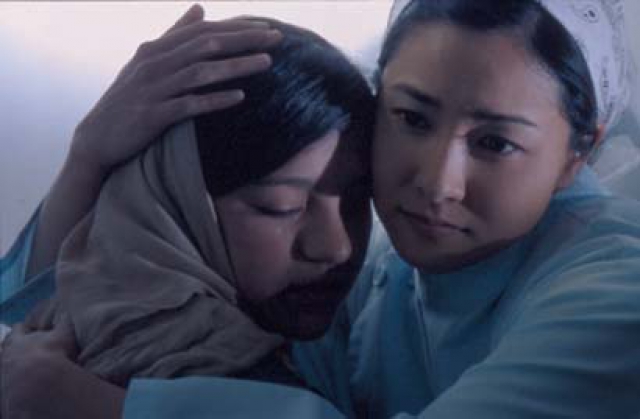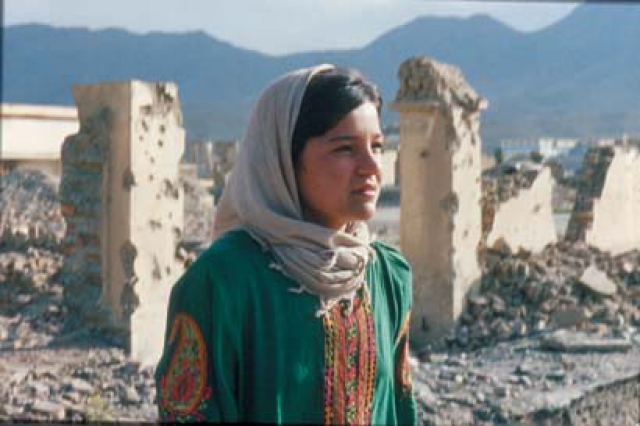 Release Date

October, 23rd, 2003
Running Time

118 min
Color

Color
Screening Format

35mm
[ Directed by ]
[ Produced by ]
[ Cast ]
[ Staff ]
[ Production Company ]
I LOVE PEACE Film Production & Screening Committee, KOBUSHI PRODUCTION, NAKAMURA BRACE, HEARTFUL-WING
[ Story ]
This is the third film in a series featuring a deaf person as its protagonist, following I Love You and I Love Friends.
Izumi (Oshidari Akiko) aims to be the first deaf creator of artificial limbs. One day, her senior co-worker, Kubo, goes to Afghanistan to help give aid to children as a member of an NGO (Non-governmental Organization). Izumi decides to go along. In Kabul, the wounds of war are still fresh and Izumi meets a girl named Parizatt who has lost a leg to a mine. Initially, Parizatt doesn't open herself easily to Izumi, but later suddenly visits Izumi in Japan. Izumi creates an artificial limb for Parizatt and Parizatt starts gait training with it. However, before she's able to master walking, the day of her return to Afghanistan comes and Izumi sees her off with encouraging words. One year later, Izumi once again meets Parizatt in Afghanistan and sees her walking by herself.
Nationally heralded cameraman, Okazaki Kozo provides great cinematography.
[ Contact (International) ]
For further contact details, please contact UNIJAPAN -> [ Contact ]