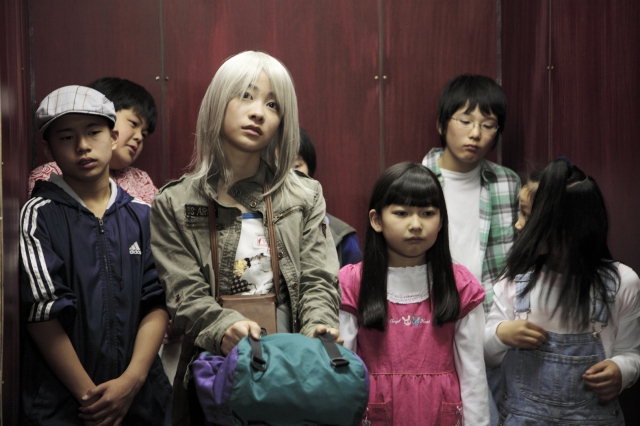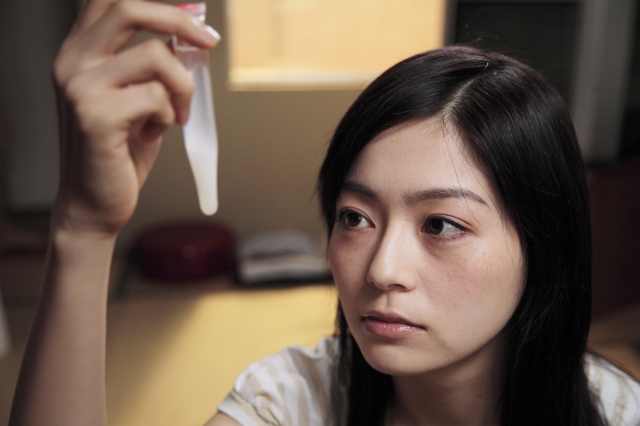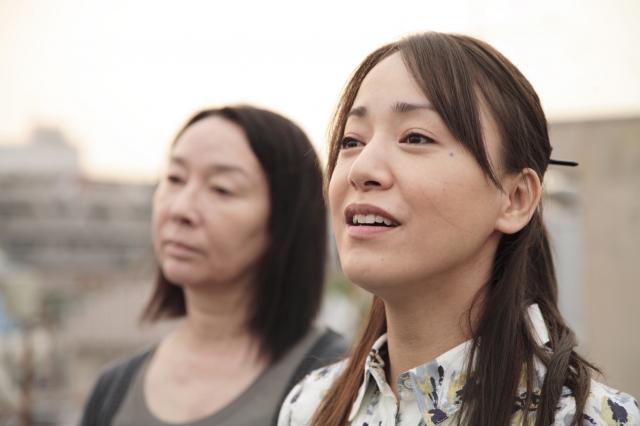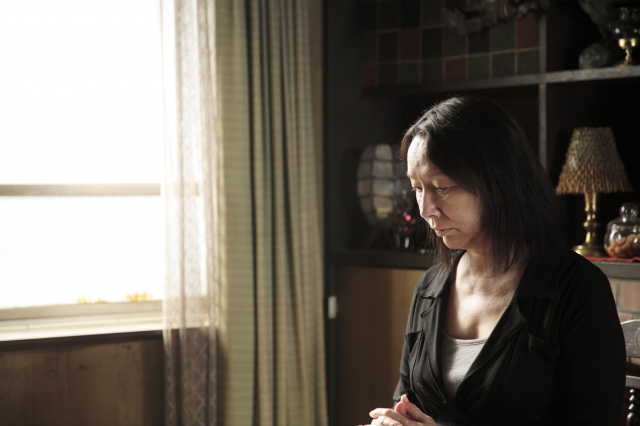 Release Date

April, 26th, 2008
Running Time

111 min
Genre
Color

Color
Screening Format

35mm
Screen Size

American Vista (1:1.85)
Sound Processing

Mono
[ Directed by ]
[ Produced by ]
[ Cast ]
[ Staff ]
[ Production Company ]
PIA, Tokyo Broadcasting System Television, Tokyo FM Broadcasting, IMAGICA, HUMAX CINEMA, Avex entertainment
[ Distributor (Japan) ]
MAGIC HOUR
[ Story ]
Directed by Kumasaka Izuru, who won three awards - Special Jury Prize, Best Concept Award and Creative Award at PFF Award, Pia Film Festival 2005. This is the 17th PFF Scholarship Film. It won the Best First Feature Film Award at the 2008 Berlin International Film Festival. Japan's leading and pioneering female singersongwriter, Lily, who has appeared in a number of films, plays a major leading role for the first time.
Tsuyako (Lily) runs a slightly dilapidated "love hotel" for couples for short stays. On the rooftop there is a small park, where children and old people gather to spend time. Various women come to visit this curious hotel and Tsuyako. They include a girl with a Polaroid camera, a woman looking for her notebook in which she has recorded the number of steps she made during her morning walks, and a female graduate student who is a regular at the
hotel and always comes with an attache case. Tsuyako sees through the loneliness of each woman and provides them with unassuming support. The three women gradually overcome their own problems through interaction with Tsuyako, which also helps Tsuyako to face her own problems.
[ Official Site ]
[ Premiere ]
International Premiere: Pusan International Film Festival
[ Film Festivals, Awards ]
Berlin International Film Festival
2008 The Best First Feature Award
[ Contact (International) ]
PFF General Incorporated Association
SHIBUYA FIRST TOWER, 1-2-20 Higashi, Shibuya-ku, Tokyo 150-0011
Attn: KUBOTA Yuri
tel: +81 3 5774 5296
fax: +81 3 3461 3483
E-mail: international@pff.or.jp
http://pff.jp/english