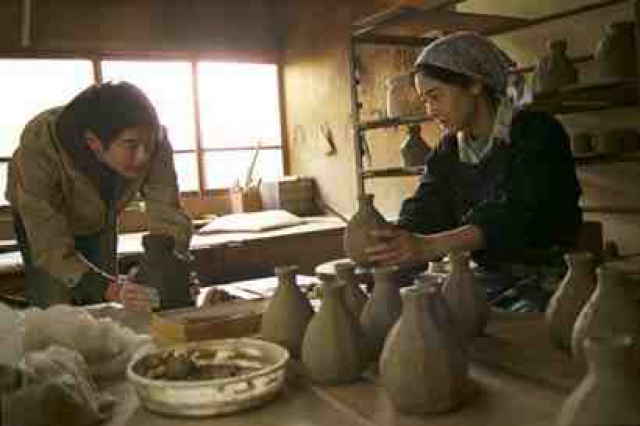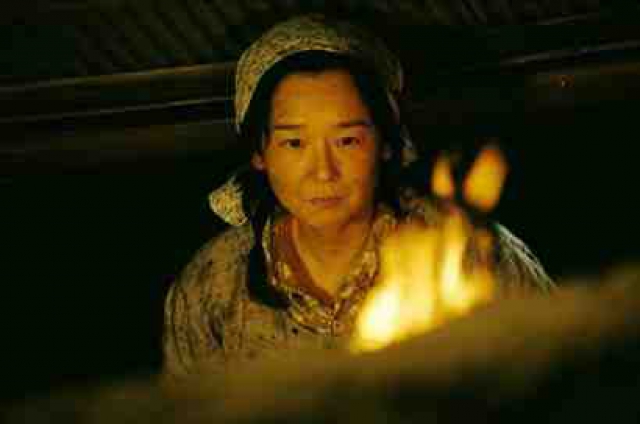 Release Date

January, 22nd, 2005
Running Time

114 min
Genre
Color

Color
Screening Format

35mm
[ Directed by ]
[ Produced by ]
[ Cast ]
[ Staff ]
[ Production Company ]
There's Enterprise
[ Story ]
Hi-bi: Days of Fire is based on the true and tragic story of Kohyama Kiyoko.
Kiyoko (Tanaka Yuko), was a single mother with two children and also one of the few women potters in Japan. Throughout her life she dedicated herself to re-inventing an art of glazing and firing which died out during the Edo period. She fought poverty and constant failure in pursuit of her goal and finally managed to create beautiful ceramics in an ancient style. However, her brief moment of triumph was overshadowed when her son, Kenichi, was diagnosed with leukemia. Doctors informed her that the only way to save her son was through a bone marrow transplant. Kiyoko searched for a donor for her son, but she was unable to find a match and Kenichi died. Grief-stricken Kiyoko began a campaign to help other sufferers and she played a crucial role in the creation of Japan's first public bone marrow bank.
Directed by Takahashi Banmei who also directed Tatoo Ari (Tatoo) and Hikari no Ame (Rain of Light).
[ Film Festivals, Awards ]
29th Sao Paulo International Film Festival
10th International Film Festival of Kerala
3rd Chennai International Film Festival
Mumbai International Film Festival 2006
4th Pune International Film Festival
Bangkok International Film Festival 2006
10th International Festival of Kerala - Special Award, NETPAC award
[ Contact (International) ]
Gold View Co., Ltd.
Grand Bateau M, 4-7-28-702 Shimosyakujii, Nerima-ku, Tokyo 177-0042
Rep: ISHIOKA Masato
Attn: JOO Kiyo
tel: +81 3 6326 2125
fax: +81 3 6327 6468
E-mail: kiyo@goldview.co.jp
http://www.goldview.co.jp