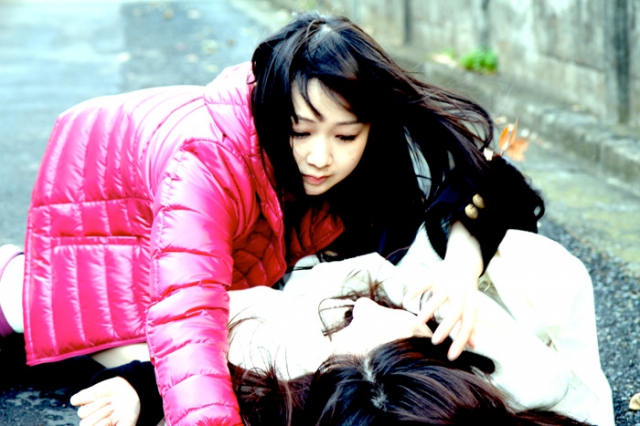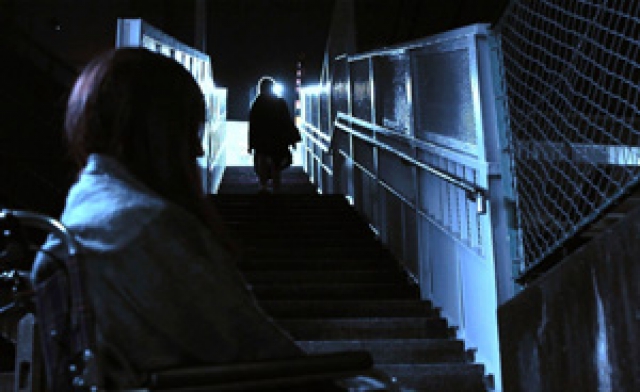 Release Date

May, 20th, 2013
Running Time

21 min
Color

Color
Screening Format

HD
Screen Size

HD (16:9)
Sound Processing

Stereo
Subtitle

English
[ Directed by ]
[ Cast ]
[ Staff ]
[ Distributor (Japan) ]
momo matsuri
[ Story ]
Included in the 5th screening lineup themed on "tears," from the Momo Matsuri collective that produces and screens films by female directors.
Sequel to Falling, presented at an earlier screening. Director Kato Maya infuses this horror film with humor and eroticism.
Female vampire Abeko (Haruyama Rena) wanders the city at night in search of fresh blood from an adult virgin. Izumi (Yamada Yuri) puts the starving Abeko on a wheelchair, and joins her in the search for prey. Together, they come across a couple.
[ Official Site ]
http://www.momomatsuri.com/2013/hinketsu.html
[ Contact (International) ]
Peaches!
#105 Kofu Heim, 4-19-2 Komazawa, Setagaya-ku, Tokyo 154-0012
Rep: OHNO Atsuko
Attn: TAKEMOTO Naomi
tel: +81-90-2320-3357
E-mail: info@momomatsuri.com
http://www.momomatsuri.com