Yamiutsu Shinzo
Heart, beating in the dark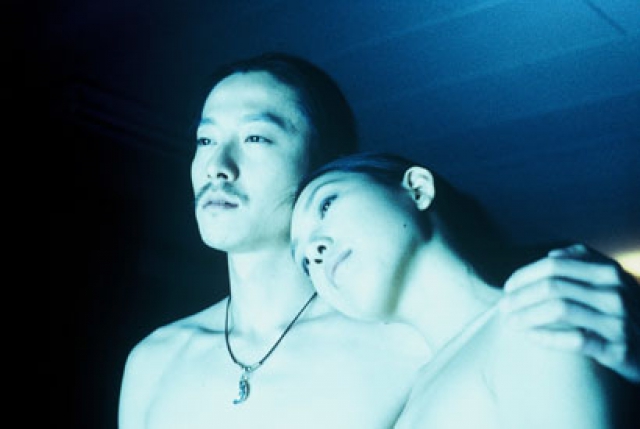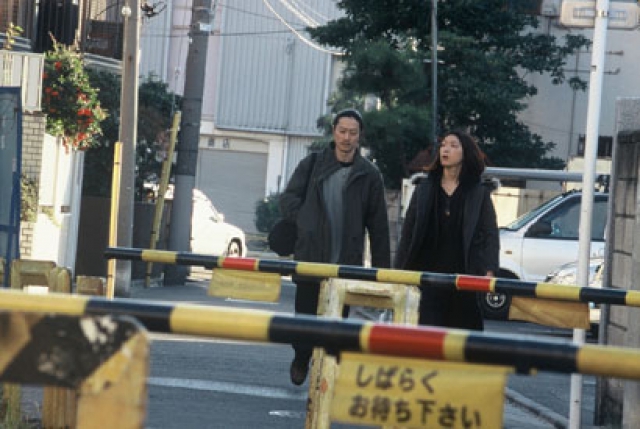 Release Date

April, 8th, 2006
Running Time

104 min
Genre
Color

Color
Screening Format

35mm
[ Directed by ]
[ Produced by ]
[ Cast ]
[ Staff ]
[ Production Company ]
OFFICE SHIROUS, BANDAI VISUAL
[ Story ]
Nagasaki Shunichi of Chistmas in August (Hachigatsu no Christmas) remade his own 8mm film which he directed in 1982 under the same title. The film depicts the fugitive drama of a couple who have killed their own child through a new sensory experiment combining "making-of" footage, the original 8mm version, and newly created sequences.
Ringo (Naito Takashi) and Inako (Muroi Shigeru) are on the run for the murder of their own child. After 23 years of leading separate lives, the two are reunited for the first time. The reunion after such a long time rekindles complicated feelings. Around the same time, a young couple, Toru (Honda Shoichi) and Yuki (Eguchi Noriko), who have also killed their child come to stay at their acquaintance's apartment. Yuki is suffering from auditory hallucinations of a baby crying. The two couples, both of whom are fleeing from reality, meet and each other's thoughts and feelings intersect.
The film was screened as the opening film at the 2006 International Film Festival Rotterdam.
[ Film Festivals, Awards ]
Vancouver International Film Festival 2005
International Film Festival Rotterdam 2005
Moscow International Film Festival 2006
Melbourne International Film Festival 2007
Brisbane International Film Festival 2006
BFI London Film Festival 2006
Rio de Janeiro International Film Festival 2006
[ Contact (International) ]
BANDAI NAMCO Arts Inc.
International Team
Ebisu First Square, 1-18-14 Ebisu, Shibuya-ku, Tokyo 150-0013
Rep: KAWASHIRO Kazumi (President&CEO)
Attn: International Team
tel: +81 3 6837 2635
fax: +81 3 6837 2637
E-mail: bnarts@bnarts.jp
https://www.bandainamcoarts.co.jp