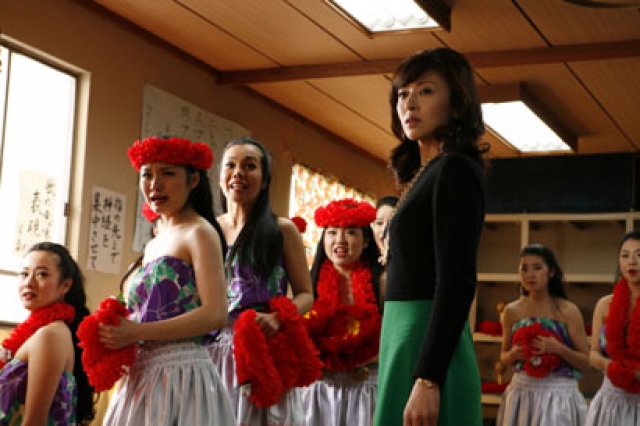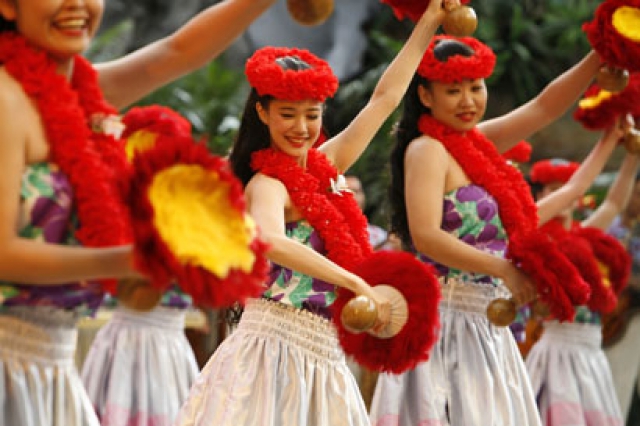 Release Date

September, 23rd, 2006
Running Time

110 min
Genre
Color

Color
Screening Format

35mm
[ Directed by ]
[ Produced by ]
[ Cast ]
[ Staff ]
[ Production Company ]
CINE QUA NON
[ Story ]
In 1965, the country was ushering in a new era of oil from the days of coal. The location is in Iwaki-city, Fukushima Prefecture, where there was the biggest coal mine on the main island of Japan. In order to save the town, which is ailing as a result of large-scale reductions at the coal mine, a project is launched to build a Hawaiian-style paradise in this northern town. The film is based on a true story about the people who supported the construction of the leisure facility, "Joban Hawaiian Center".
A high school girl, Kimiko (Aoi Yu), lives with her brother and her mother who works at the coal mine. Kimiko applies for a post as a Hawaiian Dancer despite fierce opposition from her mother. A former star dancer, Madoka (Matsuyuki Yasuko), is brought in from Tokyo as a dance teacher. She ridicules the coal mine and the unsophisticated girls at first, however, the girls' single-minded devotion gradually rekindles her almost forgotten passion. The girls continue with their rigorous and intensive training despite the harsh realities each girl is faced with, and the day of the opening finally arrives.
Directed by Lee Sang-il of Scrap Heaven. The total film attendance exceeded 1 million people, and the film won 10 awards from the Japan Academy Prize.
[ Premiere ]
International Premiere: Toronto International Film Festival 2006
[ Film Festivals, Awards ]
Toronto International Film Festival 2006
Hawaii International Film Festival 2006
Taipei Golden Horse Film Festival 2006
[ Contact (International) ]
J CINE QUANON, Inc.
8F 2nd Akiyama Bldg., 3-6-2 Toranomon, Minato-ku, Tokyo 105-0001
Rep: CHUNG Kwang Jin
tel: +81 3 5408 6176
fax: +81 3 5408 6074
http://www.j-cqn.co.jp