Baruto no Gakuen
THE ODE TO JOY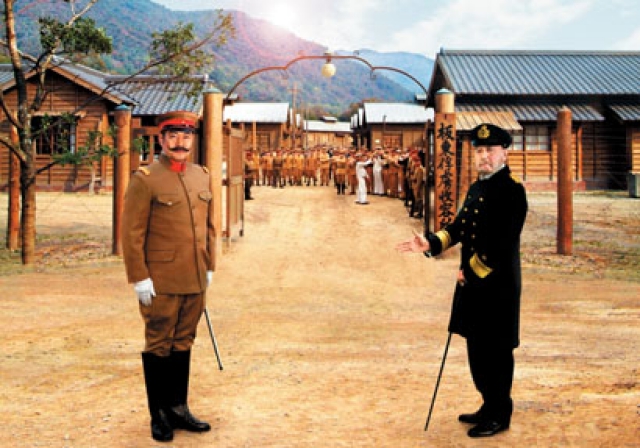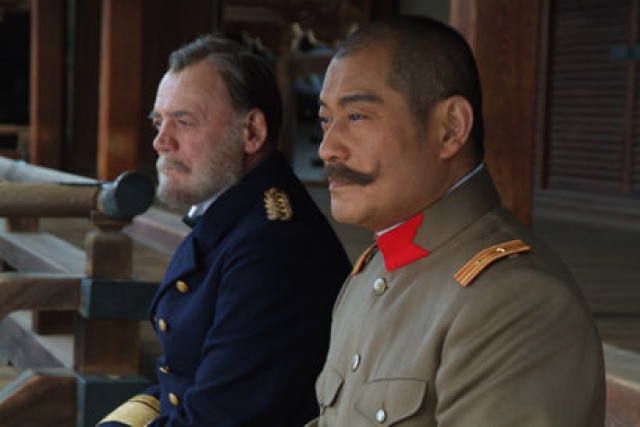 Release Date

June, 17th, 2006
Running Time

134 min
Genre
Color

Color
Screening Format

35mm
[ Directed by ]
[ Produced by ]
[ Cast ]
[ Staff ]
[ Production Company ]
THE ODE TO JOY Production Committee
[ Story ]
During the First World War in 1914, the Japanese army took control of Tsingtao, the eastern most stronghold of the German army in China. 4,700 German soldiers are placed in prison camps across Japan as prisoners of war.
While most prison camps treated prisoners harshly, Matsue Toyohisa (Matsudaira Ken), the prison head at the Bando Prisoners of War Camp in Tokushima, western Japan, respected the human rights of the POWs despite the will of his army superiors. The POWs were allowed to bake bread, print newspapers, play musical instruments, and even to drink beer. The POWs sense the kindness of the locals and gradually discover the joy of living.
A peace treaty is signed and the Greater German Reich is replaced. When the POWs are freed, they perform Beethoven's Ninth Symphony, 'Ode to Joy' for the first time in Japan as a sign of their gratitude.
The main characters are, Matsudaira Ken, a national celebrity, and Bruno Ganz of Der Himmel uber Berlin (Wings of Desire). The 'Ninth Symphony' conducted by Herbert von Karajan was used at the climax.
[ Contact (International) ]
TOEI COMPANY, LTD.
International Sales & Acquisitions
3-2-17 Ginza, Chuo-ku, Tokyo 104-8108
tel: +81 3 3535 7621
fax: +81 3 3535 7622
E-mail: international@toei.co.jp
http://www.toei.co.jp/en