Hakase no Aishita Sushiki
The Professor and His Beloved Equation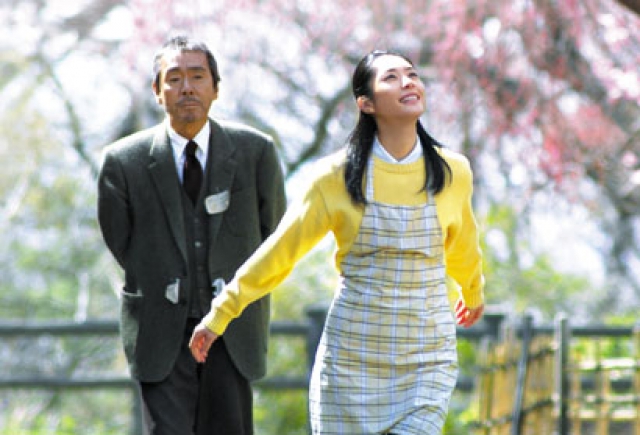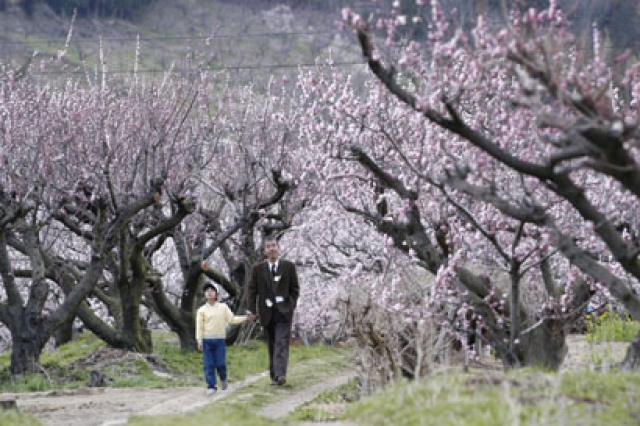 Release Date

January, 21st, 2006
Running Time

117 min
Genre
Color

Color
Screening Format

35mm
[ Directed by ]
[ Produced by ]
[ Cast ]
[ Staff ]
[ Production Company ]
Asmik Ace Entertainment
[ Story ]
Kyoko (Fukatsu Eri) finds work as a housekeeper for a genius mathematician (Terao Akira) whose memory only lasts for 80 minutes. Kyoko has a 10-year-old son. The days with the Professor, a man of respect who cares about people and genuinely adores mathematics, are filled with surprise and joy, and mother and child gradually become attracted to him.
One day the Professor collapses with a high temperature, and they take care of him throughout the night. However, Kyoko gets laid off by the Professor's sister-in-law (Asaoka Ruriko), who is a widow, for reasons of breaking the rule. The sister-in-law and the Professor were in a forbidden relationship when they were young, and it was on their way home from a Noh play that the Professor was involved in an accident and suffered his memory disorder. They go to see a Noh play that holds fond memories. The widow realizes the Professor's love is unchanged, so she calls Kyoko back. A peaceful life resumes among the three - the Professor, Kyoko, and her son whom the Professor called "Root".
Based on a best-seller by an Akutagawa Award winning writer, Ogawa Yoko. The book received the 1st Honya Taisho (Bookstores Award), and the 15th Yomiuri Bungaku Sho (Yomiuri Literature Award). Directed by Koizumi Takashi, whose works include When The Rain Lifts (Ame Agaru) and Letter From The Mountain (Amidado Dayori).
[ Film Festivals, Awards ]
Moscow International Film Festival 2006
[ Contact (International) ]
Asmik Ace, Inc.
1-8-1 Marunouchi, Chiyoda-ku, Tokyo 100-0005
Rep: MUTAGUCHI Shinichiro
E-mail: https://www.asmik-ace.co.jp/contact
http://www.asmik-ace.co.jp