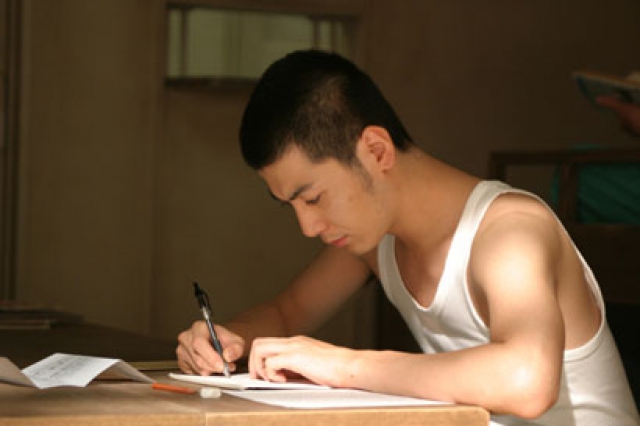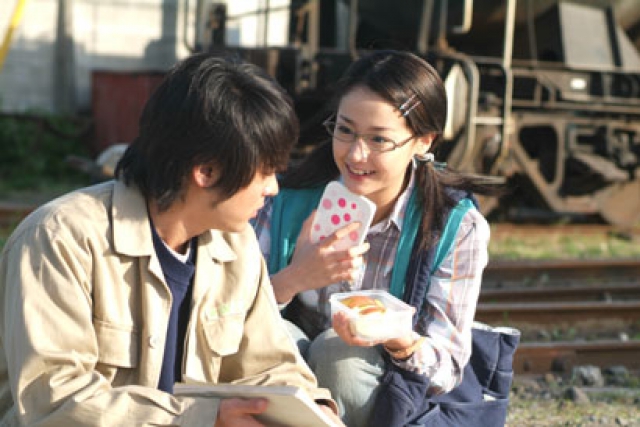 Release Date

November, 3rd, 2006
Running Time

121 min
Genre
Color

Color
Screening Format

35mm
[ Directed by ]
[ Produced by ]
[ Cast ]
[ Staff ]
[ Production Company ]
GAGA Communications
[ Story ]
Tsuyoshi (Tamayama Tetsuji), the elder brother, and Naoki (Yamada Takayuki), the younger brother, have been helping each other since they lost their parents. When Tsuyoshi becomes unemployed, however, he commits a robbery in order to obtain the school tuition fees for Naoki and, in the process, kills someone by mistake. While his elder brother is serving his sentence, Naoki undergoes a rough life.
Naoki's hope to escape his troubled life fails because of his elder brother, and gradually, Naoki begins to despise his brother. Naoki later marries Yumiko (Sawajiri Erika) who always supports Naoki by his side, but Yumiko ends up being victimized by people around her because of the marriage. Naoki is no longer able to endure the unreasonable discrimination and writes to his elder brother to explain all the difficulties he has been facing, and asks to sever their ties as brothers. Tsuyoshi learns the truth from the letter and realizes for the first time the significance of his crime.
The film highlights what it means to commit a crime and what is punishment through the lives of these brothers. Based on a novel of the same title by Higashino Keigo, a prestigious Naoki Award winning writer who excels at mystery. This is the first movie directed by Shono Jiro.
[ Contact (International) ]
GAGA Corporation
International Sales Dept.
TY Bldg., 2-22-18 Minami-Aoyama, Minato-ku, Tokyo 107-0062
Rep: Tom YODA
Attn: WATANABE Haruko
tel: +81 3 5786 7135
fax: +81 3 5786 7139
E-mail: intlsales@gaga.co.jp
https://www.gaga.co.jp/intls