Saga no Gabai Bachan
Gabai Granny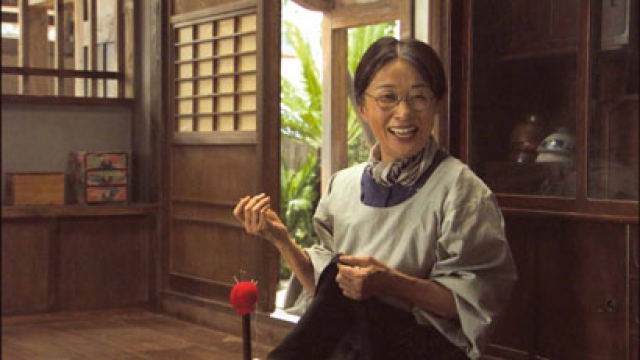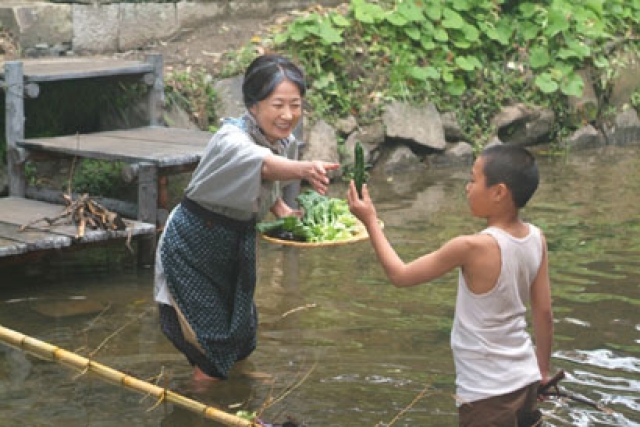 Release Date

June, 22nd, 2006
Running Time

104 min
Genre
Color

Color
Screening Format

35mm
[ Directed by ]
[ Produced by ]
[ Cast ]
[ Staff ]
[ Production Company ]
Amazon
[ Story ]
A film adaptation of an autobiographical novel by comedian, Shimada Yoshichi, which describes his own boyhood with his grandmother.
It is in Hiroshima soon after the war. Akihiro comes to live with his grandmother (Yoshiyuki Kazuko) in Saga Prefecture, away from his sickly mother (Kudoh Youki). The grandmother works as a cleaning lady, and lives on her own in an old house. Living with grandmother, Akihiro is woken up by her at 4 o'clock in the morning to cook rice. He goes to the river behind their house to collect vegetables caught up in the sticks which are placed on the river. Akihiro wants to practice Kendo (Japanese art of fencing), but there is no money to buy the equipment. When he says he wants to do some sports, the grandmother tells him "to run". Although poor, the grandmother is cheerful and forward-looking, and Akihiro grows up to be a strong boy. On the day of a marathon race, Akihiro is finally reunited with his mother, but then separates from his grandmother.
Grand Prix winner at the 4th Berlin Asia-Pacific Film Festival; Special Invitation to the 9th Shanghai International Film Festival.
[ Film Festivals, Awards ]
Shanghai International Film Festival 2006
Berlin Asia-Pacific FILM Festival 2006
Berlin Asia-Pacific FILM Festival 2006 - BEST FEATURE FILM
[ Contact (International) ]
T-JOY CO., LTD.
Entertainment Dept.
4F, TOWA Bldg., 3-10-7 Ginza, Chuo-ku, Tokyo, 104-0061
Rep: TADA Noriyuki
Attn: OGAWA Sumiko
tel: +81 3 3248 8172
fax: +81-3-3248-8176
E-mail: 03s.ogawa@t-joy.jp , enter@t-joy.jp
https://tjoy.co.jp/