Kamome Shokudo
KAMOME DINER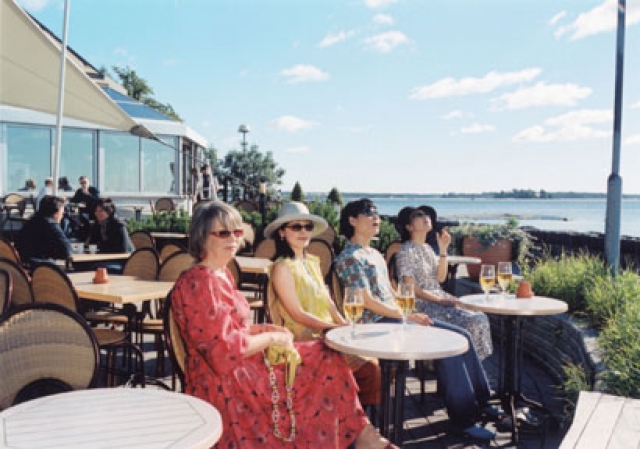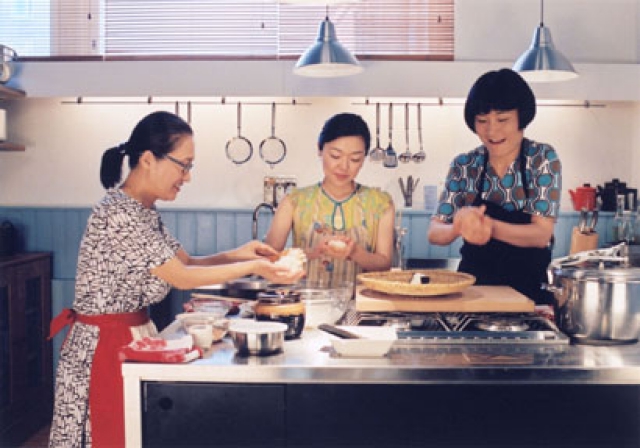 Release Date

March, 11th, 2006
Running Time

102 min
Genre
Color

Color
Screening Format

35mm
[ Directed by ]
[ Produced by ]
[ Cast ]
[ Staff ]
[ Production Company ]
NTV, VAP, GENTOSHA, chat chat, PARADISE CAFÉ, Media Suits
[ Story ]
Author, Mure Yoko, writes this film adaptation of the similarly titled novel, directed by Ogigami Naoko of Yoshino's Barber Shop (Barber Yoshino). This is a heart-warming, human drama that portrays the interaction between a restaurant owner and the people who gather there.
Sachie (Kobayashi Satomi), from Japan, opens the "Kamome Diner" in Helsinki. The specialty menu is Onigiri rice ball. However, day after day the only customer is a geeky Japan enthusiast, Tommi (Jarkko Niemi). One day, two Japanese ladies, each with some personal issues, come to help at Sachie's diner. The number of customers gradually increases, but the diner seems to attract only those with problems. Conversation with Sachie and the tasty food seem to resolve people's concerns.
The film was shot entirely on location in Helsinki through full cooperation from Finland. Famed Finnish actor, Markku Peltola (The Man Without a Past), appears in a key role.
[ Contact (International) ]
Nikkatsu Corporation
International Sales
3-28-12 Hongo, Bunkyo-ku, Tokyo 113-0033
Attn: KAWAI Emico, FURUKAWA Mami, KATO Taku, SUNG Tzwei
tel: +81 3 5689 1014
fax: +81 3 5689 1044
E-mail: international@nikkatsu.co.jp
https://intl.nikkatsu.com