Ohno Kazuo- Hitorigoto no Yoni
KAZUO OHNO BUTOH DANCER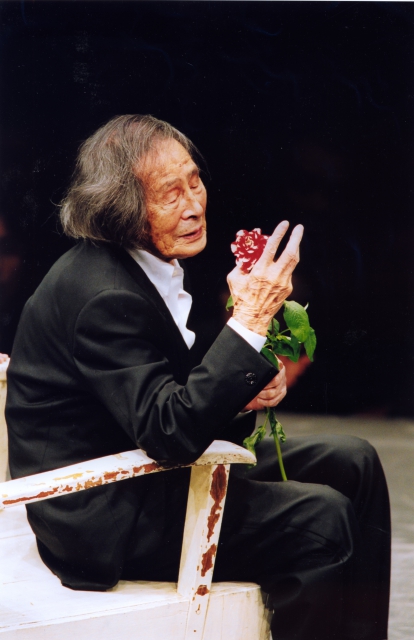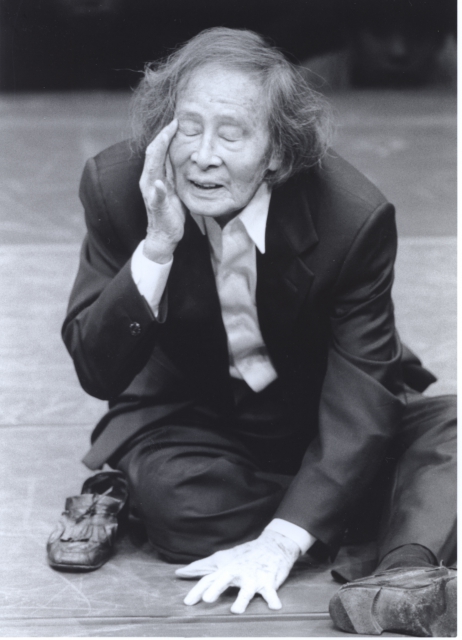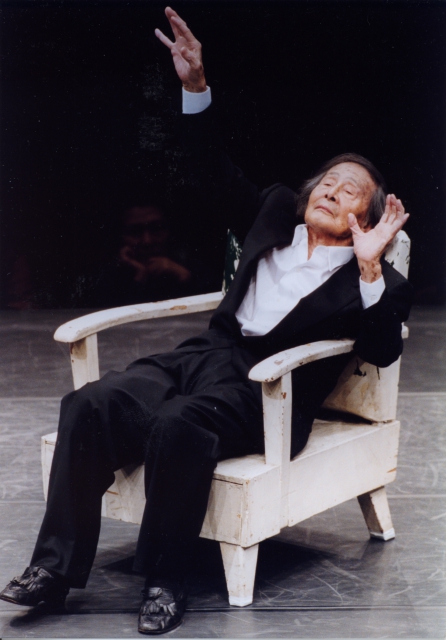 Release Date

March, 10th, 2007
Running Time

100 min
Genre
Color

Color
Screening Format

Digital Betacam
[ Directed by ]
[ Produced by ]
[ Cast ]
[ Staff ]
[ Production Company ]
QUEST
[ Story ]
Ohno Kazuo is a dancer who shaped the pioneering period of Butoh (Dance of utter darkness), along with the late Hijikata Tatsumi. In 2000, Kazuo became unable to walk after an injury to his lower back, but resumed dancing at his dance studio as soon as the pain was under control. This documentary follows the three months period around his stage performance to celebrate his 95th birthday, which was part of his journey of recovery.
In 2001, an idea for Kazuo's stage performance emerged, and rehearsals started. Kazuo was beginning to experience difficulty in speaking, however, he expressed his feelings in daily life through dance. The performance was a great success. At the award ceremony in Gifu Prefecture where Kazuo received the Oribe award, he burst into dancing out of elation, embodying his jubilance and respect for the award. Kazuo's spirit filled the stage, overwhelming the audience, who responded with congratulatory applause.
Filming and direction by Otsu Koshiro, who filmed Aleksandr Sokurov's Dolce, as well as works by Ogawa Shinsuke, Tsuchimoto Noriaki and Sato Makoto.
[ Official Site ]
http://www.queststation.com/oono/index.html
[ Contact (International) ]
For further contact details, please contact UNIJAPAN -> [ Contact ]