Maiko Haaaan!!!
Maiko Haaaan!!!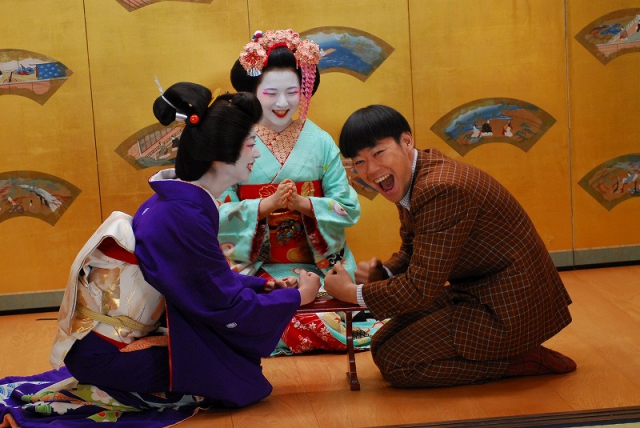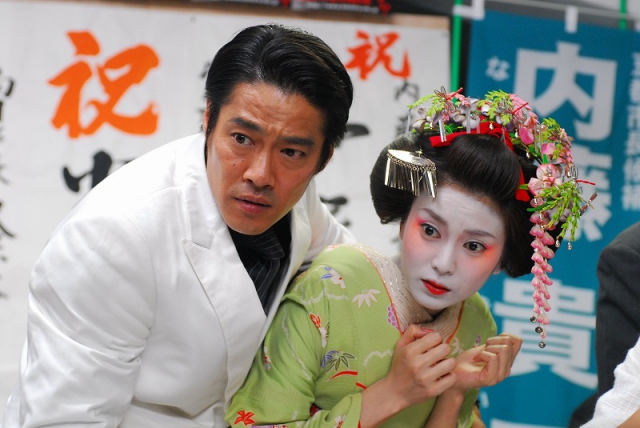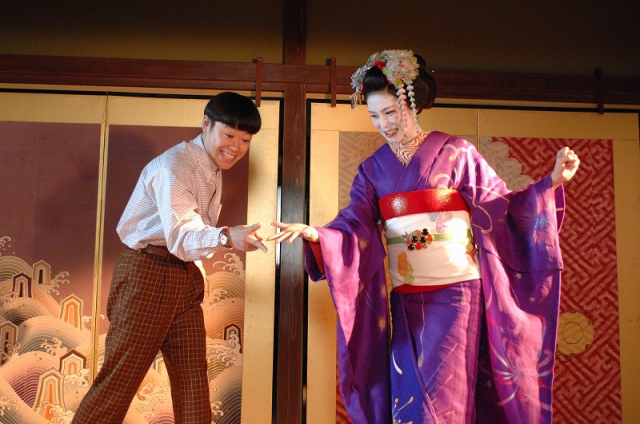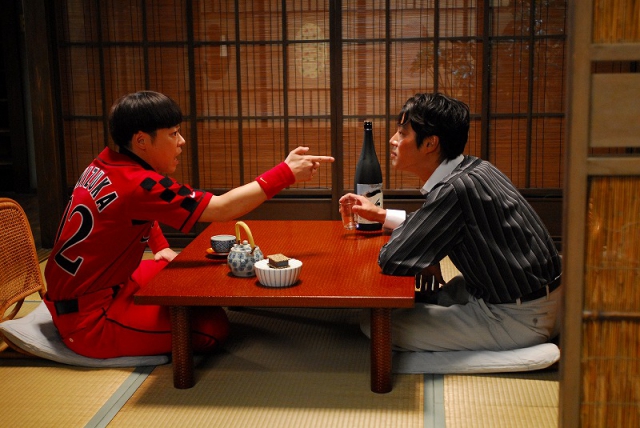 Release Date

June, 16th, 2007
Running Time

120 min
Color

Color
Screening Format

35mm
[ Directed by ]
[ Produced by ]
[ Cast ]
[ Staff ]
[ Production Company ]
NTV, TOHO, S・D・P, YTV, VAP, Yomiuri Shimbun, OTONA KEIKAKU, Be-Wild
[ Story ]
A comedy about the life of a man who pursues his dream to play Yakyuken (a stripping game) with maiko (an apprentice geisha). Directed by Mizuta Nobuo of Boy Meets Ghost (Hanada Shonenshi Yurei to Himitsu no Tonneru).Script by Kudo Kankuro of Kisarazu Cats' Eye .
Onizuka Kimihiko (Abe Sadao) is a devoted admirer of maiko. His relocation to the Kyoto branch finally comes true, Kimihiko finishes with his lover, Fujiko (Shibasaki Kou) and goes to his new post. Kimihiko is recognized by the President for his contribution to the company business, and he is taken to a teahouse (where maiko work) as his reward. Just when Kimihiko is going to play his long-waited Yakyuken, Naito (Tsutsumi Shinichi), a professional baseball player, barges in, and the game is put on hold. Annoyed Kimihiko decides to become a professional baseball player in order to beat Naito. In the meantime, Fujiko, who is unable to forget Kimihiko, follows him to Kyoto and starts training to become a maiko. The battle between Kimihiko and Naito carries on and on. Fujiko, who has become a maiko, gets involved, and the story becomes totally unpredictable. Would Kimihiko be able to play Yakyuken in the end?
[ Official Site ]
http://www.maikohaaaan.com/index.html
[ Contact (International) ]
NIPPON TELEVISION NETWORK CORPORATION
Film Business Department
1-6-1 Higashi-Shimbashi, Minato-ku, Tokyo 105-7444
tel: +81 3 6215 1111
http://www.ntv.co.jp/english