Funukedomo, Kanashimi no Ai wo Misero
FUNUKE Show Some Love, You Losers!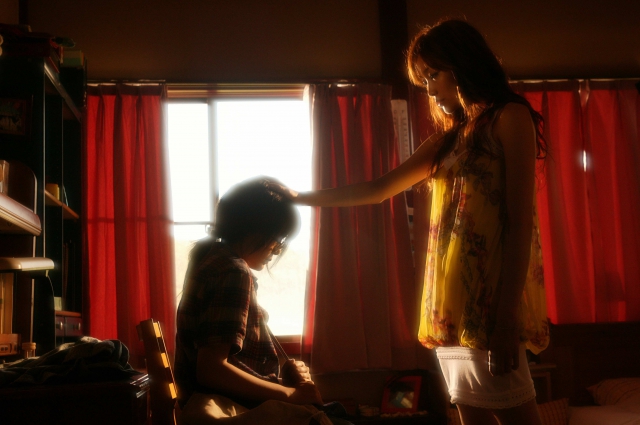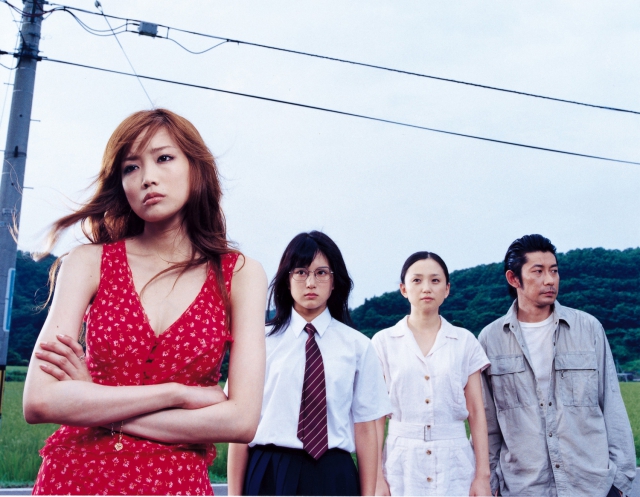 Release Date

July, 7th, 2007
Running Time

112 min
Color

Color
Screening Format

35mm
Sound Processing

Dolby SR
[ Directed by ]
[ Produced by ]
[ Cast ]
[ Staff ]
[ Production Company ]
Monster Films, PHANTOM FILM
[ Story ]
Wago Sumika (Sato Eriko) is an overly self-conscious and often mistaken woman who hopes to become an actress in Tokyo. Upon receiving the news of her parents deaths, Sumika returns to her hometown, where awaiting her were Shinji (Nagase Masatoshi), her elder brother who seems to be anxious around Sumika, Kiyomi(Satsukawa Aimi), her younger sister who is afraid of Sumika and Machiko (Nagasaku Hiromi), her brother's wife.
Four years ago, Sumika, who wanted to go to Tokyo to become an actress, had an argument with her father and attacked him with a knife. She also offered her classmates sex in return for payment to save up the money she needed. Kiyomi portrayed such sister in a comic strip on impulse, and received a rookie's award. The whole village talked about her and so she escaped to Tokyo. Sumika has not forgiven her sister ever since. As Sumika lingers at home, she is laid off by her agency, but she is convinced that the others simply have failed to notice her special talent. She comes up with an idea to write to the director and ask for a role.
Based on a theatrical play/novel of the same title by a dramatist, Motoya Yukiko. Directed by Yoshida Daihachi, a CM director, and this is his directorial debut. World premiered at the Critics' Week of the Cannes International Film Festival in 2007.
[ Official Site ]
[ Premiere ]
World Premiere: Cannes International Film Festival 2007
[ Film Festivals, Awards ]
Warsaw International Film Festival Free Spirit Award
International Critics' Week/Cannes
Karlovy Vary International Film Festival
Pusan International Film Festival
"2Morrow" International Film Festival(Moscow)
AFI Film Festival
[ Contact (International) ]
Happinet Phantom Studios Corp (Phantom Film Co., Ltd.)
International Acquisitions and Sales
9F, A-PLACE Yoyogi Bldg., 5-23-15 Sendagaya, Shibuya-ku, Tokyo 151-0051
Attn: HATANO Rie
tel: +81 3 6862 0361
fax: +81 3 6862 0363
E-mail: rie.hatano@hsn.happinet.co.jp
https://www.phantom-film.com