Ichimannen Go
In 10,000 years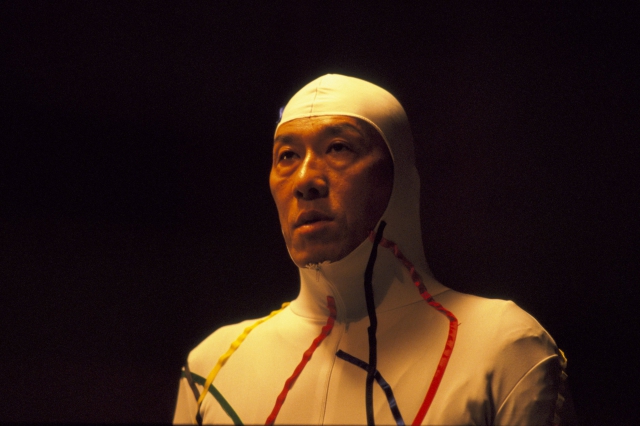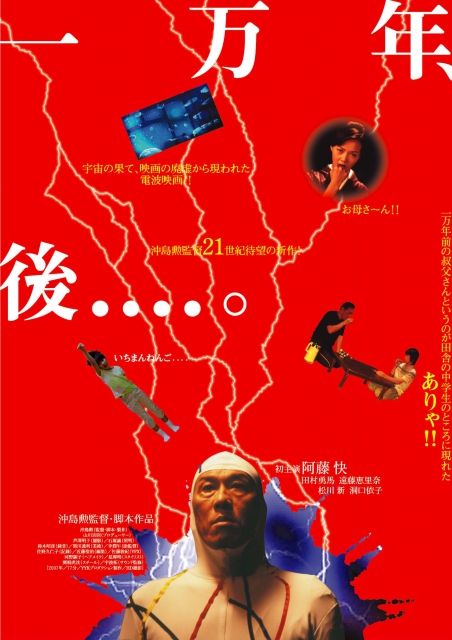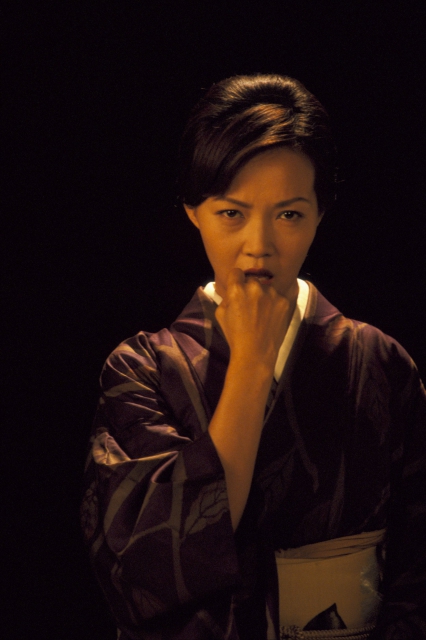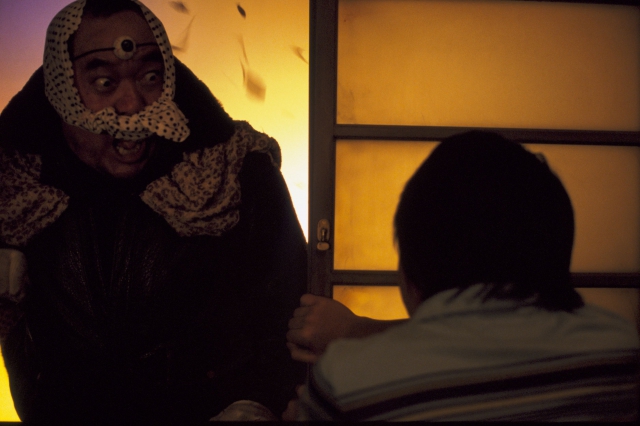 Release Date

September, 8th, 2007
Running Time

77 min
Genre
Color

Color
Screening Format

Digital Betacam
Sound Processing

Stereo
[ Directed by ]
[ Produced by ]
[ Cast ]
[ Staff ]
[ Production Company ]
YYK Production
[ Story ]
An incongruous moralistic story with black humor, a touch of science fiction, and some social satire. The story centers around the communication between a man who abruptly appears in a world 10,000 years in the future and a boy who lives in that world.
The time is 10,000 years into the future. A man (Ato Kai) appears at a house with a flash of light. The residents of the house, a boy called Shoichi and his younger sister Junko, are unperturbed by his claim that he is from the world 10,000 years in the past and that he is their uncle, and they accept him into their lives.
The man learns the extent of changes the world has gone through in 10,000 years through conversation with Shoichi. Neither Japan nor the U.S. exist any more due to tectonic activities. Man-eating monsters roam around the house. The siblings' parents seem to have been eaten by them, but they carry on with their life without fear, doing their homework, practicing entertainment for a birthday party, preparing dinner, going to a green grocer to get some oranges, and so on.
Directed by Okishima Isao, who is well-known as a screenwriter for a popular children's TV animation series in Japan, "Once Upon a Time in Japan"(Manga Nihon Mukashi Banashi). Also directed Business Trip(Shuccho) and YYK Controversy -Neverending Misunderstanding (YKK Ronso Eien no Gokai).
[ Official Site ]
http://1mannengo.hibarimusic.com/
[ Premiere ]
World Premiere: Odawara Film Festival 2007
[ Contact (International) ]
For further contact details, please contact UNIJAPAN -> [ Contact ]