Usohappyaku
We Make Antiques!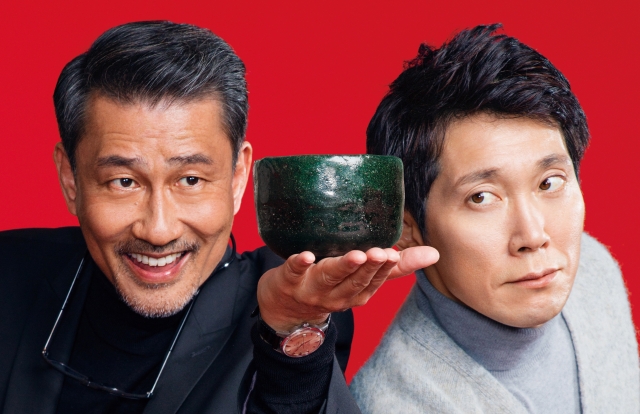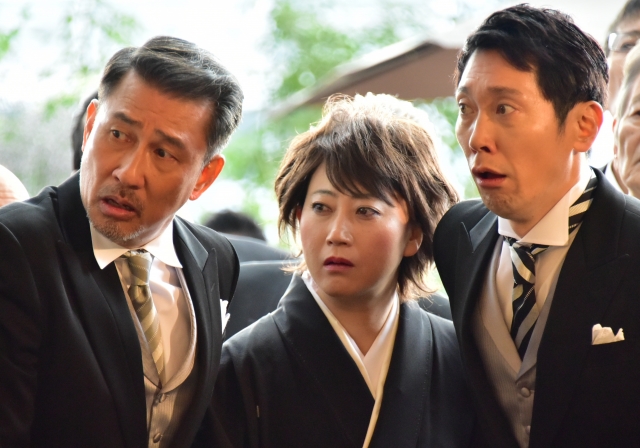 Release Date

January, 5th, 2018
Running Time

105 min
Color

Color
Screening Format

DCP
Screening Format with Subtitles

English (DCP)
[ Directed by ]
[ Produced by ]
[ Cast ]
[ Staff ]
[ Production Company ]
TOEI VIDEO, GAGA, PARCO, Yomiuri-TV Enterprise, K-Factory, POCKET, 1&D HOLDINGS
[ Distributor (Japan) ]
GAGA
[ Story ]
Original comedy from director Take Masaharu and scriptwriter Adachi Shin, who also teamed up for 100 Yen Love. Adds a human touch to the duplicity of scammers trying to outwit each other.
Antique dealer Koike Norio (Nakai Kiichi) flounders around as he goes after a big break. He heads for Sakai, Osaka to find a treasure and meets down-and-out potter Noda Sasuke (Sasaki Kuranosuke). A prominent appraiser dupes them and the two losers collude to make a pile of cash by faking "Rikyu's lost tea bowl."
[ Official Site ]
[ Film Festivals, Awards ]
2018 Taipei Golden Horse Film Festival
2018 Toronto International Film Festival
2018 Asian Film Festival of Dallas
[ Contact (International) ]
GAGA Corporation
International Sales Dept.
TY Bldg., 2-22-18 Minami-Aoyama, Minato-ku, Tokyo 107-0062
Rep: Tom YODA
Attn: WATANABE Haruko
tel: +81 3 5786 7135
fax: +81 3 5786 7139
E-mail: intlsales@gaga.co.jp
https://www.gaga.co.jp/intls
Information provided by VIPO
[ Licensing contact ]

Oversea Sales

GAGA CORPORATION tel: +81 357 867 135
E-mail: intl@gaga.co.jp
www.gaga.co.jp
Television Broadcasting

GAGA CORPORATION tel: +81 357 867 135
E-mail: intl@gaga.co.jp
www.gaga.co.jp
Screen Presentation

GAGA CORPORATION tel: +81 357 867 135
E-mail: intl@gaga.co.jp
www.gaga.co.jp
Distribution

GAGA CORPORATION tel: +81 357 867 135
E-mail: intl@gaga.co.jp
www.gaga.co.jp
Videogram

GAGA CORPORATION tel: +81 357 867 135
E-mail: intl@gaga.co.jp
www.gaga.co.jp