Kuroi otome a
Black Maiden - Chapter A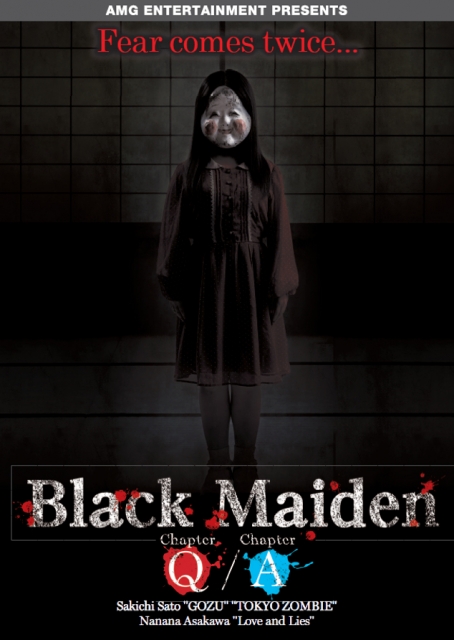 Release Date

August, 16th, 2019
Running Time

TBD
Color

Color
Screening Format

DCP
[ Directed by ]
[ Produced by ]
[ Cast ]
[ Staff ]
[ Production Company ]
AMG Entertainment
[ Production Studio ]
REINBACH
[ Story ]
Sakichi Sato became a world-renowned creator after writing the script for Takashi Miike's "GOZU", which was positively received at the Cannes Film Festival. Now he is unleashing a new horror icon, "OTAFUKU SAMA".
Mei has grown up in an orphanage, but is to be adopted by the kind and wealthy Uda family. The family already has another foster daughter, Rana.
Rana is an eccentric girl who believes that "the earth will be destroyed by a meteorite strike". But when Mei and Rana get to know each other, they are announced shocking news.
Composed of two chapeters Q&A,anyone watching the movies will be deceived! A mind-twisting ending!
[ Contact (International) ]
AMUSEMENT MEDIA ACADEMY CO.,LTD. AMG ENTERTAINMENT
7F, Ebisu N Bldg., 3-22-20 higashi, Shibuya-ku, Tokyo 150-0011
Attn: HAYASHI Nobuhito
tel: +81 3 3400 0401
fax: +81 3 3400 0402
E-mail: n-hayashi@amg-e.co.jp
http://www.amg-e.co.jp