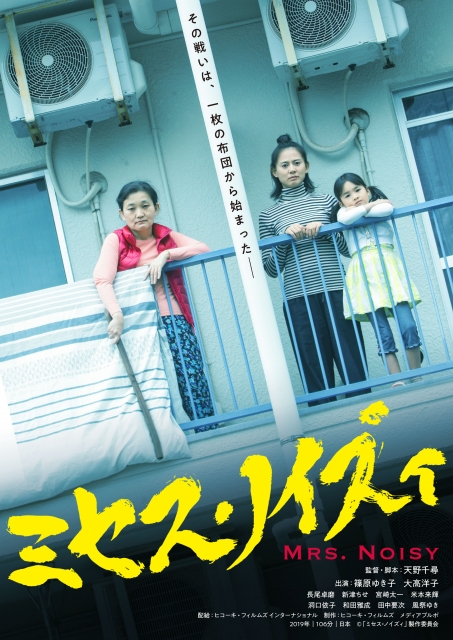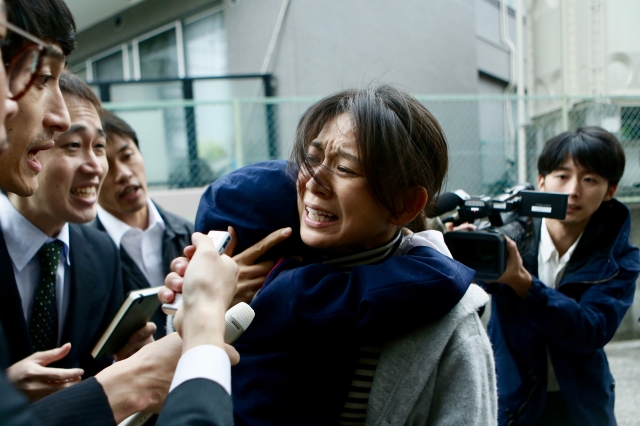 Release Date

May, 1st, 2020
Running Time

106 min
Genre
Color

Color
Screening Format

-
[ Directed by ]
[ Produced by ]
[ Cast ]
[ Staff ]
[ Production Company ]
Mrs. Noisy production committee
[ Distributor (Japan) ]
Hikoki Films International
[ Story ]
A novelist and her noisy neighbor develop a feud that captures the attention of the social media outrage machine.
*This movie is inspired by a true story.

Maki, an award-winning novelist, has moved into a new apartment with her husband and young daughter. Determined to recapture earlier fame, she sets out to write a new book. However, nothing seems to be coming. Worse, her next door neighbor turns out to be an eccentric older woman who cares little for Maki's need for tranquility in which to write. Confronting the neighbor only escalates things and sets off intense, back-and-forth harassment. Maki finds solace by writing a serialized story about the confrontations in a popular magazine. However, as public interest in the case and sympathy for Maki grows, cracks in her version begin to appear that suggest maybe not everything is as clear cut as Maki believes.
[ Film Festivals, Awards ]
2019 Tokyo International Film Festival, Japanese Cinema Splash
[ Contact (International) ]
Hikoki Films International
tel: +81 3 5362 7067
E-mail: mt1967@trust.ocn.ne.jp