Hana to ame
Flowers and Rain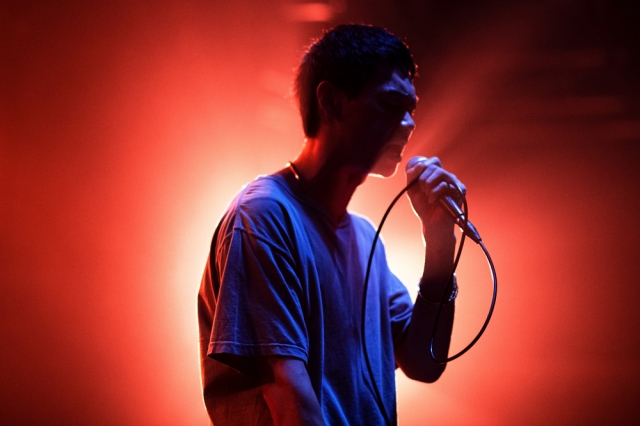 Release Date

January, 17th, 2020
Running Time

114 min
Genre
Color

Color
Screening Format

DCP
[ Directed by ]
[ Produced by ]
[ Cast ]
[ Staff ]
[ Production Company ]
P.I.C.S.
[ Distributor (Japan) ]
PHANTOM FILM
[ Story ]
This film was inspired by SEEDA's album of the same name, a masterpiece in the history of Japanese hip-hop. Through the themes like "dream and reality", "life and death" and "identity", the struggles and growth of a young man are portrayed.

Yoshida spent his entire childhood with his family in London. Then as a teenager, he moves to Japan, where he finds it difficult to get used to the close-minded atmosphere. He studies at a famous private high school. By chance, he encounters LM and Aida, who
introduces him to the world of hip hop. For the first time, Yoshida feels accepted in Japan.
As he pours his body and soul into hip hop, Yoshida doesn't forget a promise he made to his sister, Saki, about becoming a successful rapper overseas. He pursues the dream with everything he's got. To gain credibility on the streets as a real hip hop artist, he starts to get seriously involved in drug-dealing. But then his world comes crashing down. He can't believe that hip hop, the one thing that made him feel at home, is now the source of pain and torment. Yoshida throws himself into the illegal drug trade and becomes successful as if trying to compensate for failing as a rapper. Meantime, Saki continues to work hard to chase her own dream despite suffering from serious depression. A distance begins to grow between the two siblings. At this point, life takes a turn for the worse for Yoshida.
So he decides to turn back to his dream, stand up, and try to make it as a real rapper.
[ Official Site ]
http://phantom-film.com/hanatoame/
[ Film Festivals, Awards ]
2019 Tokyo International Film Festival, Japanese Cinema Splash
[ Contact (International) ]
P.I.C.S. Co., Ltd.
Saishin Bldg., 3-9-19 Ebisu-minami, Shibuya-ku, Tokyo 150-0022
Rep: NAKASO Shinichiro
Attn: AKAI Satoko
tel: +81 3 3791 8855
fax: +81 3 3791 8852
E-mail: hanatoame@pics.tokyo
https://www.pics.tokyo