Nazuke yo no nai odori
THE UNNAMEABLE DANCE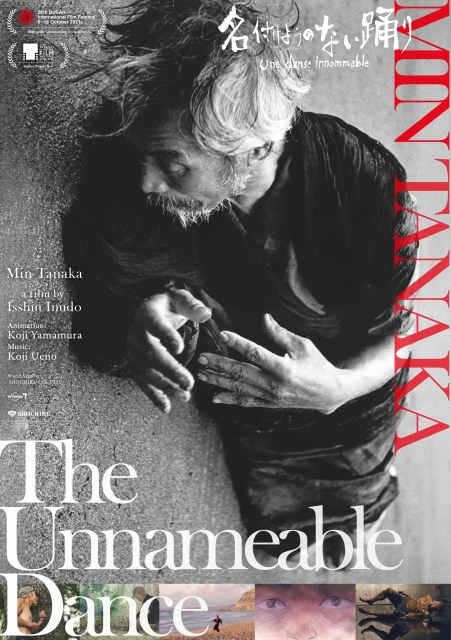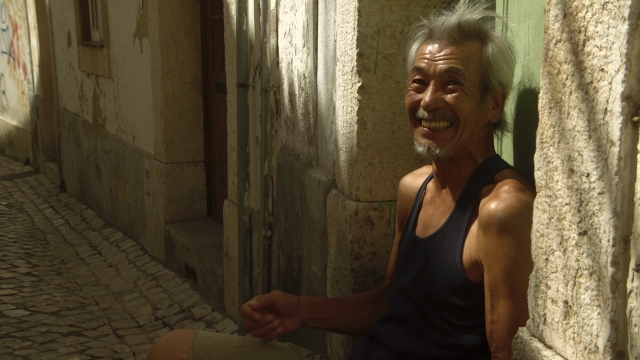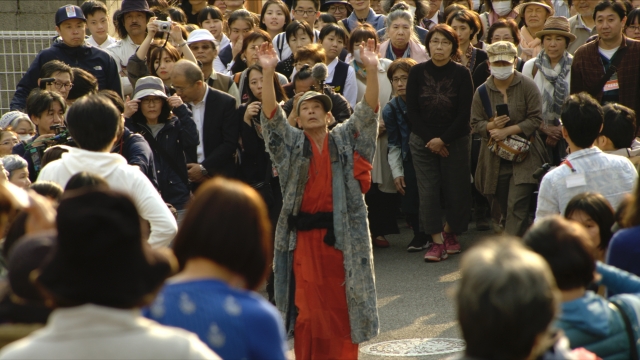 Release Date

January, 28th, 2022
Running Time

115 min
Genre
Color

Color
Screening Format

-
[ Directed by ]
[ Cast ]
[ Story ]
--No Genre--
Most dance belongs to a genre of some kind: ballet, jazz dance, social dance, hip-hop, or contemporary. There is also a "dark" kind of butoh dance whose founder was the brilliant Tatsumi Hijikata, a style of dance now recognized all over the world.
Min Tanaka does not belong to any genre. His dance is often described as butoh, but he insists that it is not. He says that what he does is "dance," and that he is a "dancer."

--The watchers are dancers as well--
Over the last 40 years Min Tanaka has favored what he calls his improvised Locus Focus (dances of place) performances over theatrical appearances. This he does not only in Japan, but all over the world.
He hates that portable style of dance that makes minor alterations to the same pattern.
What he wants is to go his own way, to draw inspiration from the place, and in that zone between dancer and audience create a dance that is unique to that time and place.
Min Tanaka says:
"The space gives birth to the dance.
To the watchers and the dancer, too."
"I want to be this unnameable dance itself."
[ Contact (International) ]
SHOCHIKU CO., LTD.
International Sales & Licensing
13F, Togeki Bldg., 4-1-1 Tsukiji, Chuo-ku, Tokyo 104-8422
tel: +81-3-5550-1623
fax: +81-3-5550-1654
E-mail: ibd@shochiku.co.jp
http://www.shochikufilms.com