Akame Shiju Yataki Shinju Misui
AKAME 48 WATERFALLS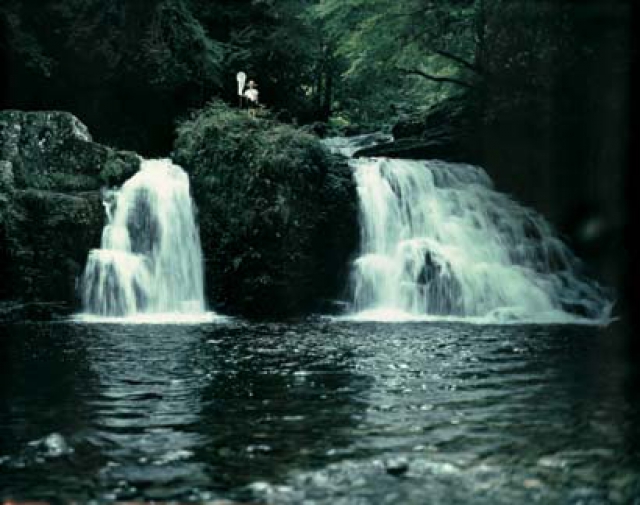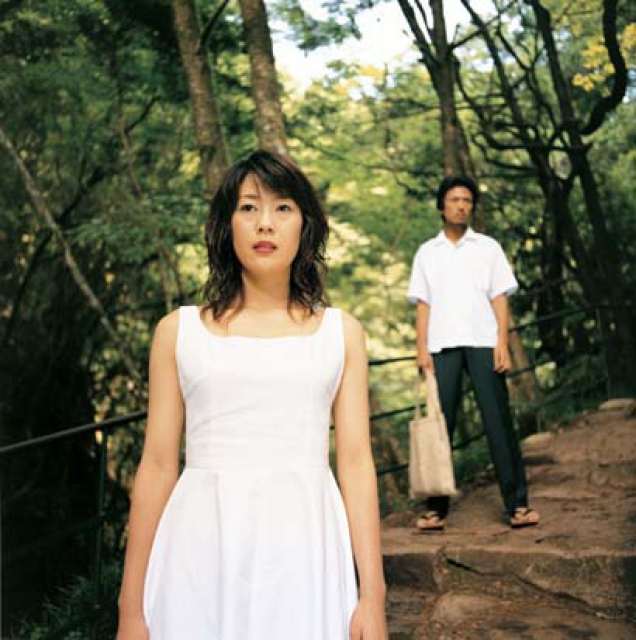 Release Date

October, 25th, 2003
Running Time

159 min
Genre
Color

Color
Screening Format

35mm
[ Directed by ]
[ Produced by ]
[ Cast ]
[ Staff ]
[ Production Company ]
AKAME WORKS
[ Story ]
The latest film from Arato Genjirou, a well-known producer for directors such as Suzuki Seijun and Sakamoto Junji.
Ikushima Yoichi (Onishi Takijirou), having given up on life, drifts into the slums of Amagasaki. Hired at a yakitori bar, he spends his days threading chicken meat onto skewers in an old apartment. One day, a lady named Aya appears in his life and it doesn't take long until Yoichi becomes attracted to her mysterious presence and the tattoo on her back, a mythical human-bird named Kalavinka which sings in heaven. Unable to resist Aya's temptation, Yoichi starts going down the path of double suicide. However, after the pair climb a mountain trail and reach the top of the Akame 48 Waterfalls, Aya confesses that she can't kill him. They leave the mountains and Aya ends up abandoning Yoichi.
This film has received many awards at domestic and international film festivals and was also a box-office hit in Japan, where it had a long theatrical run.
[ Contact (International) ]
TOHOKUSHINSHA FILM CORPORATION
4-8-10 Akasaka, Minato-ku, Tokyo 107-8460
Rep: NINOMIYA Kiyotaka
Attn: YOSHIDA Kentaro / TERADA Masaaki
tel: +81-3-5414-0336
fax: +81-3-5414-0419
E-mail: kokusai@tfc.co.jp
http://www.tfc-rights.com