Saikyo koroshiya densetsu Kunioka Kanzenban
Legendary Hit-man, Kunioka <Complete Edition>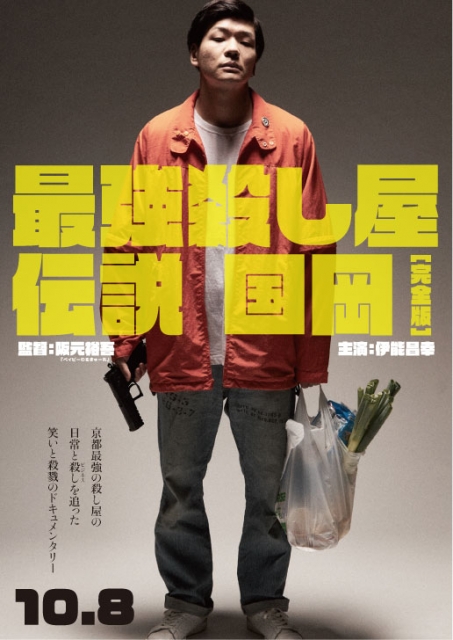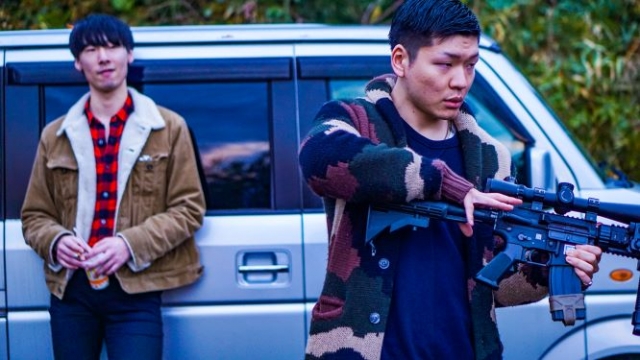 Release Date

October, 8th, 2021
Running Time

96 min
Color

Color
Screening Format

DCP
[ Directed by ]
[ Cast ]
[ Story ]
A skilled hitman reveals the bare truth of the hitman business!
An action-packed mocumentary that follows the daily life and hitman business of a professional contract killer.

In 2018, director Sakamoto was working on a script for his new movie "Baby Assassins," which depicts a female duo hitman. Sakamoto learns that there is a hitman business network called "Kansai Hitman Association" and applies for interview to the association as a reference for creating scripts. The person introduced by the association was Masayuki Kunioka (23), a freelancer who is known as the strongest hitman in Kyoto.
Sakamoto decides to do a close coverage of Kunioka and follows him around. The life of a hitman is the same as the ordinary people who laugh, cry, worry, fall in love and drink alcohol with friends. And in between, Kunioka fulfil the work of hitman dispassionately. One day, Kunioka kills the wrong person due to miscommunication with the client, and targeted by both the hitmen sent from the furious client and those who are aiming for revenge of the murdered person. And the fierce battle begins...
[ Official Site ]
[ Contact (International) ]
KING RECORD CO., LTD.
Visual Contents Production Division
1-2-3 Otowa, Bunkyo-ku, Tokyo 112-0013
Attn: UCHIDA Akiko
tel: +81 3 3945 2181
fax: +81 3 3945 2714
E-mail: akiko-uchida@kingrecords.co.jp
http://www.kingrecords.co.jp