Green bullet
GREEN BULLET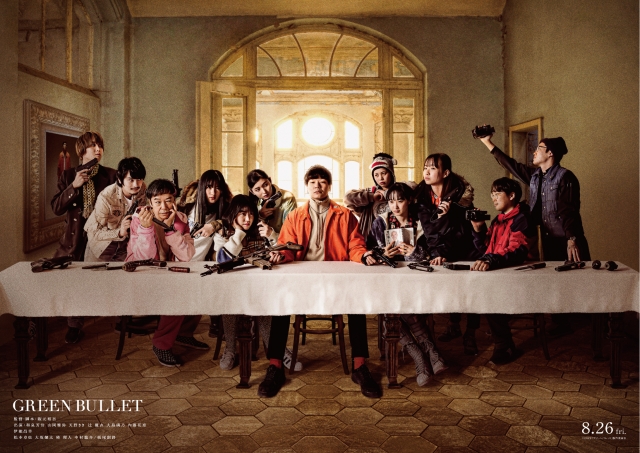 Release Date

August, 26th, 2022
Running Time

106 min
Color

Color
Screening Format

-
[ Directed by ]
[ Cast ]
[ Staff ]
[ Story ]
Six girls participates in the boot camp for assassins as an apprentice.
The instructor of the boot camp is the legendary hitman, Kunioka.
At first, they repel each other but the girls gradually develop friendship while enduring the hard trainings.
By chance, the girls get involved in the life-threatening battle with a group of anarchy hitmen.
[ Official Site ]
[ Contact (International) ]
KING RECORD CO., LTD.
Visual Contents Production Division
1-2-3 Otowa, Bunkyo-ku, Tokyo 112-0013
Attn: UCHIDA Akiko
tel: +81 3 3945 2181
fax: +81 3 3945 2714
E-mail: akiko-uchida@kingrecords.co.jp
http://www.kingrecords.co.jp