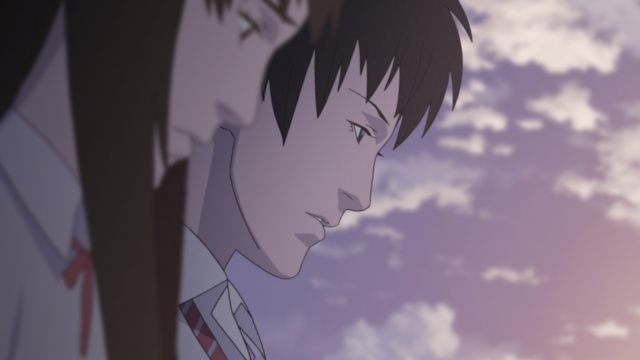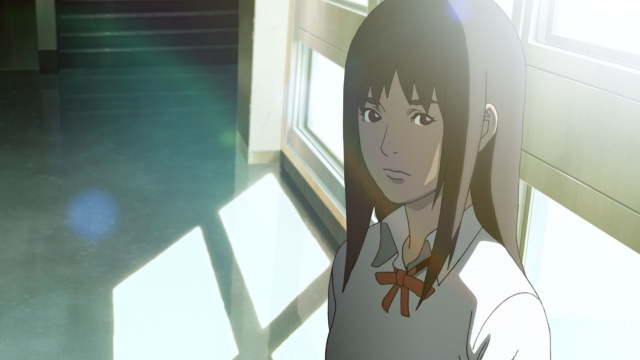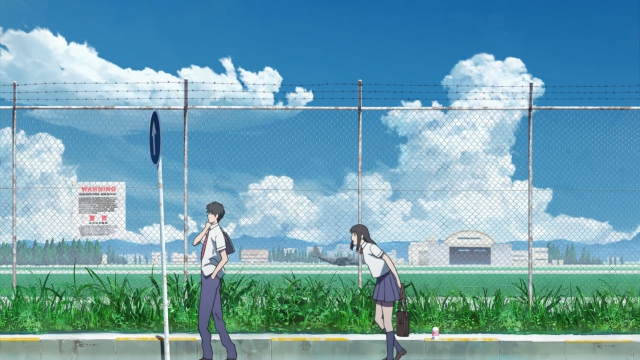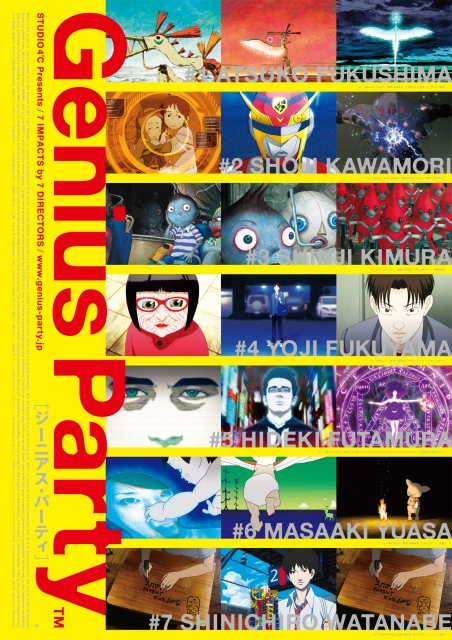 Release Date

July, 7th, 2007
Running Time

14 min
Color

Color
Screening Format

35mm,Blu-ray, DVD
Sound Processing

Dolby Digital
Screening Format with Subtitles

English (Blu-ray)
[ Directed by ]
[ Produced by ]
[ Cast ]
[ Staff ]
[ Production Company ]
Beyond C.
[ Distributor (Japan) ]
Beyond C.
[ Production Studio ]
Beyond C.
[ Story ]
It's early summer at a high school in Fussa City in Tokyo. High school junior Sho invites sophomore Hatsuki to cut class and go somewhere together. They were friends as kids but have both changed over the years and don't talk much anymore. They buy fireworks and head for Enoshima Island. It's a little one-day adventure. Short film in the omnibus Genius Party, which compiles works by seven filmmakers from Tekkonkinkreet animation studio STUDIO4℃.
[ Official Site ]
[ Contact (International) ]
STUDIO4℃ Co., Ltd.
Attn: INOGUCHI Ayumi
tel: +81 422 50 4044
fax: +81 422 50 4048
E-mail: license@studio4c.co.jp
http://www.studio4c.co.jp/english
Information provided by VIPO
[ Licensing contact ]