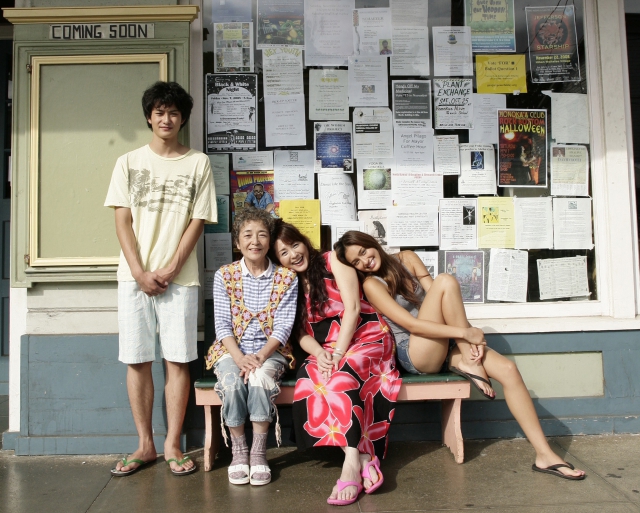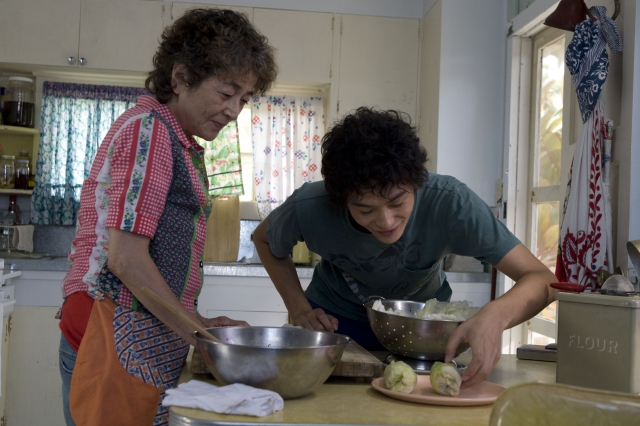 Release Date

March, 14th, 2009
Running Time

111 min
Color

Color
Screening Format

35mm
Sound Processing

Dolby Digital
[ Directed by ]
[ Produced by ]
[ Cast ]
[ Staff ]
[ Production Company ]
Fuji Television Network, DENTSU, ROBOT
[ Distributor (Japan) ]
TOHO
[ Story ]
A heartfelt coming-of-age story, based on the travel writing of Yoshida Leo. A sensitive college boy comes to Honokaa on the Big Island of Hawaii, an actual town where many of the residents are Japanese immigrants, and through his interactions with the laid-back locals, his heart begins to open up. Depicting this with a fresh sensibility is director Sanada Atsushi, known for his short, 'Say, Marimo,' which was part of the omnibus All About My Dog. Hawaiian cuisine is a major theme, and the variety of simple meals
(supervised by chef Takayama Naomi) provides the film with a distinctive warmth.
Suffering a heartbreak, Leo (Okada Masaki) drops out of college and comes to Honokaa, where he had previously visited with his exgirlfriend. He finds work as an assistant projectionist in the town's only movie theater. Then one day, he meets Bee (Baisho Chieko),
an older woman famous in the town for her eccentricity. She's an accomplished cook and, taking a liking to Leo, she begins cooking dinner for him every night. As he grows comfortable with this routine, the wounds in his heart begin to heal. Then Leo meets the pure-hearted Mariah (Hasegawa Jun) and heads off once again on the path to love.
[ Official Site ]
[ Contact (International) ]
PONY CANYON INC.
1-5-17 Roppongi, Minato-ku, Tokyo 106-8487
tel: +81-3-6230-9700
fax: +81-3-6230-9750
E-mail: intl@ponycanyon.co.jp
https://intl.ponycanyon.co.jp