Gekijoban Tennis no O-jisama Eikokushiki Teikyu-Jo Kessen!
Prince of Tennis the Movie Eikokushiki Teikyu-jo Kessen!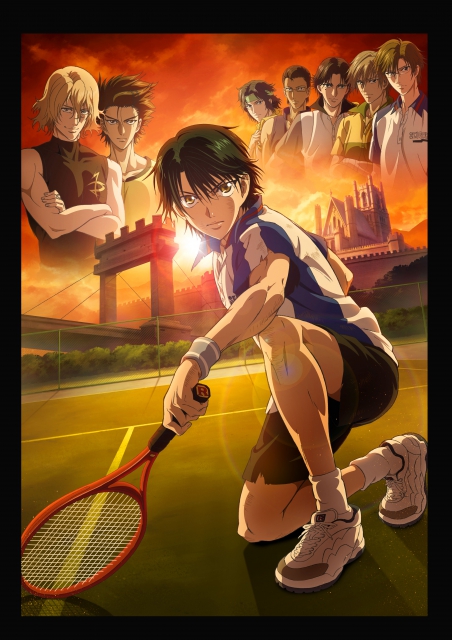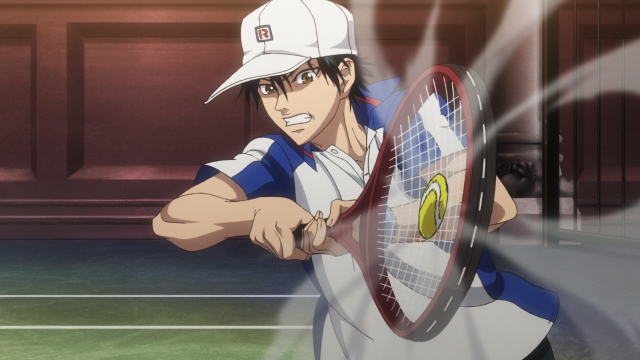 Release Date

September, 3rd, 2011
Running Time

87 min
Color

Color
Screening Format

35mm
Screen Size

HD (16:9)
[ Directed by ]
[ Cast ]
[ Staff ]
[ Production Company ]
Prince of Tennis the Movie Project 2011
[ Distributor (Japan) ]
SHOCHIKU
[ Production Studio ]
Production I . G  M . S . C
[ Story ]
An animated film made to commemorate the tenth anniversary of the animated television adaptation of popular comic "The Prince of Tennis". Familiar junior high schools from the series - Seishun Gakuen, Hyotei, Rikkai, and Shitenhoji - are invited to represent Japan in a tournament held at Wimbledon featuring the world's leading junior players. However, they are attacked by street tennis group Clack, and go off-court to engage them in battle at their castle hideout. Guest star Siu is voiced by Daito Shunsuke, who appeared in the 2012 historical television drama series Taira no Kiyomori, and antagonist Keith is voiced by Saotome Taichi, a prolific stage actor and leader of the Sujaku theater troupe. Both actors make their voice acting debuts.
[ Official Site ]
[ Contact (International) ]
For further contact details, please contact UNIJAPAN -> [ Contact ]